Game Power 7's ASDA Story (World Of Secrets) Goes Live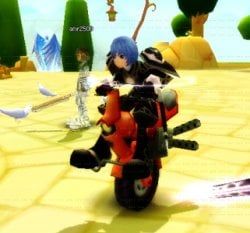 The Arabic community will be pleased to know that Game Power 7 has officially launched ASDA Story for the Arab regions and the game is entirely free-to-play. Gamers can visit the newly restructured website, a brand new cash shop and experience some exciting new game features introduced for Arabic gamers.
Reem Sabbagh, Project Manager at Game Power 7 commented in the press release about World of Secrets/ASDA Story, saying…
Game Power 7 was also renown for bringing the free-to-play Arabic Rappelz to the troubled Middle East and North African territories, where offering free-to-play MMOs was an unheard of thing. They also support many civil tolerance and education efforts within the communities they support to help the kids and young adults appreciate and respect the values of others.
One of the things that makes ASDA Story a unique entry in the almost over-crowded MMO genre is that it features a cool soul-mate system where players can link up with other players and share original costumes and other abilities. Vehicles, dynamic combat and a bright and a colorful art-style round out the gaming experience in World of Secrets/ASDA Story, which is up and available for gamers to experience.
For more information on Game Power 7 or ASDA Story, be sure to visit the Official Website.
Your Daily Blend of Entertainment News
Staff Writer at CinemaBlend.