New Hardcore Strategy Studio Wants Beta Testers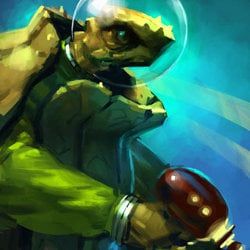 Ex-employees of BioShock co-developer 2K Australia (formerly one half of Irrational Games) have formed a new independent studio. According to founder Jay Kyburz, Iron Helmet Games' goal is to develop "old school hardcore strategy games."
Kyburz served as a lead artist and level builder on BioShock. Over the past decade, he also worked on Tribes: Vengeance, SWAT 4: Stetchkov Syndicate and Freedom Force. "I learnt alot from [Irrational Games founders Ken Levine and Jonathan Chey] in that time and now I'm using that experience to make my own games in the Irrational Games tradition," Kyburz said in an e-mail to Blend Games.
Iron Helmet Games' first game, Neptune's Pride, is currently in open beta. Pride is an online 4X strategy game. It sets self apart from other games in the genre by featuring "steamlined mechanics" that "allow players to focus on high level strategic decisions and diplomacy." No download is necessary; you just need a Google account in order to play.
2K Boston revealed this weekend that they will be switching their name back to Irrational Games. They and 2K Australia had renamed themselves after being purchased by Take-Two Interactive in 2006. It remains to be seen whether 2K Australia will go back to calling themselves Irrational as well.
Staff Writer at CinemaBlend.
Your Daily Blend of Entertainment News
Thank you for signing up to CinemaBlend. You will receive a verification email shortly.
There was a problem. Please refresh the page and try again.