High Voltage Wants Conduit Sequel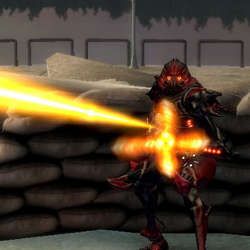 Wii first-person shooter The Conduit was released in late June so it's high time for us insatiable gamers to start pestering High Voltage Software about a sequel. Seems they're up to it.
When asked about the possibility of Conduit 2 during a recent Radio-Blodec podcast, producer Joshua Olsen had this to say: "I have no idea, it all depends on the fans and sales but it's a little early for now to assume anything. Anyway, we are very interested to make a sequel to The Conduit, it's quite a robust world and there are more stories we want to tell."
He added that The Conduit "is the first part for our hero and we want to make more parts to tell more things about him." However, though they want to make a sequel, he reiterated that they're not working on one just yet.
Staff Writer at CinemaBlend.