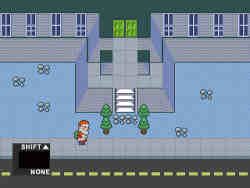 Were you burned by Metal Gear Solid 4? Sure, it looked amazing, and the parts that you played were pretty fun, but other than that, why even bother? Do you ever wish Metal Gear would get back to the good ol' sneaking of the original titles? Wouldn't it be even better if it was Christmas-themed, considering the time of year it is?
Strangely enough, somebody has done just that with Merry Gear Solid: Secret Santa. While it's a fairly short game, it's free, fun, and memorable enough that I've been sharing it with my friends every December for the past 3 years.
Be warned that it's also pretty challenging. You really have to understand sneaking and the proper way to use the items at your disposal to be able to finish it. And did I mention you play as Santa delivering his final present? I'm sure I did. It'd be silly of me to forget that.
Your Daily Blend of Entertainment News
Thank you for signing up to CinemaBlend. You will receive a verification email shortly.
There was a problem. Please refresh the page and try again.