Illegal MMO Private Servers Being Hunted Down By Games-Masters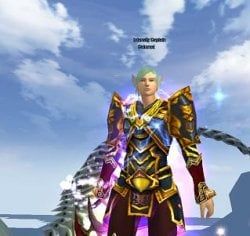 You know how you sometimes venture out of the norm and find an MMO with a private server that offers something you may not have experienced in the original game? Well, whether the private is a scam for gamer cash or just up there to compensate where the company fails, Games-Masters is putting the word out that they will have none of it.
According to Game-Masters…
This comes on the heels of Games-Masters working with local laws and data centers to get private servers of Perfect World Online and CABAL Online shutdown.
Take note, though, not all private servers are setup to harm users or usurp clientele from publishers. In some cases, like Joymax, they completely abandoned servicing their product to the consumer needs of basic gameplay affability and let their games get overrun with hackers and bots.
This is not to say that all private servers are good, but it is to point out that not all private servers are the downfall to the community of MMO games. Nevertheless, beware that Games-Masters has put out the hounds on illegal and fraudulent private servers of popular MMOs and if they catch you it could result in legal action.
For more information feel free to visit the Official Games-Masters Website.
Your Daily Blend of Entertainment News
Staff Writer at CinemaBlend.