Insomniac Games Launches Their Nocturnal Initiative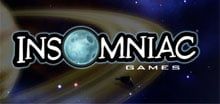 Insomniac Games, the developer behind Ratchet & Clank and Resistance has today unveiled a tech-sharing initiative they call "Nocturnal." In an environment when more and more people are sharing their technology, Insomniac is jumping on board to share portions of its source code and presentations free of charge to independent developers.
"The Nocturnal initiative is designed to encourage greater communication and information sharing among the development community because it will ultimately enable us all to create better games at a lower development cost," said Mike Acton, engine director, Insomniac Games. "And, in the end, it's all about making great games."
The rollout of "Nocturnal" is coming in phases, with phase one being the R&D site launched last August. This contains new presentations and articles updated every Wednesday. Phase two will be the opening of some of Insomniac's source code under an open-source license. That will be available here, which is a wiki style interface.
For anyone wondering why Insomniac is doing this, especially in light of an industry where source code is the lifeblood of a developer, you just have to look at production costs. By sharing their source code Insomniac hopes they, and other developers, can cut down on re-writing the same basic code over and over. The designers and coders can focus on creating a better gameplay experience for the player.
"We feel that the time has come to share what we have learned, and learn from others to improve our solutions to the common problems that present themselves when making a game," said Geoff Evans, an Insomniac senior tools programmer who helped develop and launch Nocturnal.
Following Valve's lead with Steamworks – though to be fair Nocturnal didn't get cobbled together the day after Valve's announcement – Insomniac Games is taking its place as a leading developer by fostering a better environment for the up and comer.
Staff Writer at CinemaBlend.
Your Daily Blend of Entertainment News
Thank you for signing up to CinemaBlend. You will receive a verification email shortly.
There was a problem. Please refresh the page and try again.