KOS Secret Operations: Reload For Chaos DLC Announced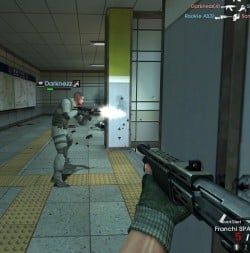 YNK Interactive announced that starting September 7th the expansion for KOS: Secret Operations will be available. The new expansion will house a number of new updates and features, including enhanced game modes and new weapons.
Dae Kim, member of the YNK Interactive DONTBLYNK team, commented in the press release about the DLC, saying…
In addition to the DLC, YNK will be hosting a number of events and contests to help get the party moving. Gamers can participate simply by heading over to the Official Website and downloading the game, which is completely free to play. It's just too bad that KOS Secret Operations kind of suck. Still, it's free…and anything free is at least worth checking out.
Staff Writer at CinemaBlend.
Your Daily Blend of Entertainment News
Thank you for signing up to CinemaBlend. You will receive a verification email shortly.
There was a problem. Please refresh the page and try again.