Karma Online: Prisoners Of The Dead Pre-Open Beta Starts July 5th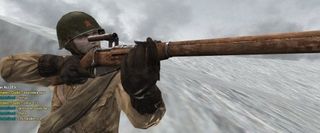 There are quite a few noteworthy games coming out on July 5th or in the case of MMOs, heading into open beta. For Karma Online: Prisoners of the Dead the game is heading into pre-open beta for additional stress testing and preparation for becoming available to a global audience. Take note, though, you only have two weeks to join in on the fun.
For those of you who remember, ijji Games also conducted a couple of closed beta sessions (back when it was known as Karma Operation Barbarossa) that never went anywhere and eventually the game went belly up. Hopefully, after this pre-OBT Joymax will hold true to their word and have the game open up officially to the general public.
If you're unfamiliar with Karma Online, basically it's an online first-person shooter that puts players back into the shoes of Axis or Allies during World War II as they face off against each other in deathmatch scenarios while zombies attack from all sides. It's an original take on the classic MMOFPS genre and hopefully this time around the game will be done right so we can get some more clones based on the PvP-Vs-PvE concept.
The pre-open beta test begins July 5th and will run up until July 19th with various inspections taking place everyday between 1 – 4PM PST. For more info or to start downloading the client be sure to visit the Official Website.
Your Daily Blend of Entertainment News
Staff Writer at CinemaBlend.