Last Chaos Closed-Beta Takes Gaming World By Storm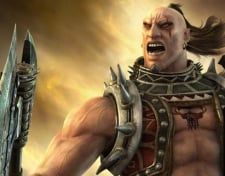 The MMORPG that has hit the gaming world hard due to its features and functionality, is taking things a step further now that the closed-beta registration is underway. Gamers who would like to participate need to look no further than Blend Games for all the necessary registration information.
I'm not going to spend five pages breaking down all the features of the game, for those of you who have no idea what Last Chaos is about. However, I will direct gamers to the Official Aeria Games Website for further details on this fascinating MMORPG. I will also quickly point out that the game features all the necessities for being a fun MMO: Guild wars, item crafting, PVP battles, pets and dungeon crawls. And recently Gamigo has announced that players who are interested in experiencing more of this free-to-play MMO, which is still heavily under development, can further participate by joining the closed-beta.
There's a lot of community related events happening on the registration website, so even if you don't win a spot in the closed-beta, you can still make friends, get addicted and waste a large part of your life getting geeked up over another addictive MMO game. For those of you interested in Last Chaos, you can learn more or register for the beta at the Official Last Chaos Website. And be sure to stay tuned in with Blend Games for more news and info on all your favorite games.
Your Daily Blend of Entertainment News
Staff Writer at CinemaBlend.