Last Chaos New Update Is Largest In Game's History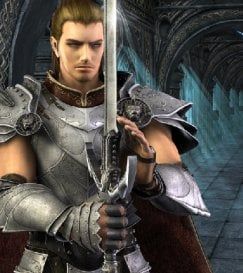 Hailed as the largest content expansion update in the history of Last Chaos' lifespan, Aeria Games has announced that the new expansion will be part of a series of expansions released for the game throughout the year. That's good news for gamers who have stuck it out with Last Chaos.
The MMORPG's expansion includes a lot of stuff. At first I was just going to run through the details briefly and just give readers an overview of it all, but what the heck, I'll just post the whole thing up and you can filter through the massive list to see what the largest expansion pack for Last Chaos will contain.
Automated Market System
• For the first time in Last Chaos history players can now set up their items in a fully automated market system that allows for competitive pricing, and removes the requirement that players remain online to sell their wares!
• Prevents scamming as level of items/quantity/seller/prize are displayed prominently
• Frees up server space causing less lag
New Skills level 90-100
• Increases potential for group play, as new skills are focused on supplementing raid groups
• Long awaited, player suggested skills being implemented
• Rare skill books now drop in game offering players a chance to get the most powerful skills before everyone else!
New Armor and Weapons
• Visible Helmets for all player classes
• New Seal Combinations that add surprise stats and effects to weapons and armor
• New armor skins and glow effects make customizing your avatar easier than ever before.
Extreme Cube System
• The first ever instanced dungeon that pits players against one another AND evil hordes of monsters. Only the strongest will survive the chaos.
• Allows players to fight one another, and NPC's in a battle to advance through the cube system
• Players can participate with a Group or in the massive Guild versus Guild battles for supreme domination of the cube.
• Dungeons are randomized and relative to player levels
New Dungeons
• Two new high level dungeons the Ebony Mines and MistyCanyon introduce new monsters, and party play that will keep game play exciting for hours.
• The level cap for players has been increased to 140
Wow, that's a heck of a lot of stuff. They're right, that is a big 'ole expansion pack. You can learn even more (believe it or not) by dropping by the Official Last Chaos Website. For more gaming news, info and updates, be sure to stay tuned in with Blend Games.
Your Daily Blend of Entertainment News
Staff Writer at CinemaBlend.