Limbo Coming To iOS Or Android?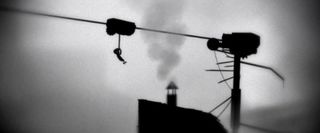 The sleeper hit Limbo might be ported to a new platform soon. Playdead, the puzzle-platformers developer, is looking for a programmer with experience in smartphone and browser development.
In Limbo, players take on the role of a boy trying to find his sister in a dark forest. He must avoid a series of traps and monsters in his quest. The game was downloaded over one million times as of November 2011.
"We have already released a game on X360, PS3, Windows, OSX and OnLive and we are continuously investigating other possible platforms," says the job listing. "Your job is primarily porting to new platforms and secondarily maintaining current platforms."
The listing adds that they're currently investigating "iOS, Win8, Android, NACL and other platforms." It makes sense that they'd be looking into mobile development. After all, that's the new hotness for gaming.
NACL, also called "Native Client," is the technology that allows the Google Chrome browser to run console-quality games. Bastion, an action RPG initially released for the PC and Xbox 360, is actually playable through Chrome now. Limbo, a fellow Xbox Live Arcade release, could certainly be adapted to run through the browser if Playdead wanted it to.
"Sorry but we don't have any official announcement on this at the moment," Playdead co-founder Dino Patti told Eurogamer when asked about the job listing.
Staff Writer at CinemaBlend.
Your Daily Blend of Entertainment News
Thank you for signing up to CinemaBlend. You will receive a verification email shortly.
There was a problem. Please refresh the page and try again.