MLG Turns Pro-Gaming Into Backstabbing Travesty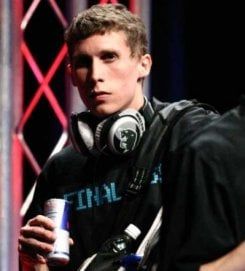 Anytime a company can profit from a service for millions of dollars on end, you can bet your bottom freaking dollar that there will be tears, lawsuits, and unions. In this case, Major League Gaming, one of the biggest pro-circuit gaming leagues in the world, is about to get a kick in the pants in the form of Dave Walsh's attempt at unionizing gamer groups within the league.
According to an article on Details, pro gamer Dave Walsh – one of the league's leading pro contenders – received a rather rude awakening when the league's officials decided to have him replaced as team captain of his own crew, named Final Boss. The reason? Well, he wasn't quite the hotshot anymore. I mean, honestly, if your team finishes between second and fourth, obviously you're not doing something right…right? As if nothing matters more than being first.
Anyway, within the lengthy article there are details of how the sponsors started pulling out – not that the sponsors mattered, given that MLG prevented league contenders from dealing with sponsors without them being the middlemen – and things looked to be turning topside for pro-gaming icon Dave Walsh. But as the saying goes, if someone pisses in your pot, put the pot on their head. So Mr. Walsh aptly formed a new group within the league that has had its fair share of success.
Moreover, this gaming legend is working on establishing a union for gamers who maintain a professional status within the MLG. As it was stated in the article, Walsh commented on the new union, saying… "I plan on starting it in the next year or two," …. "Kids who are 16, 17 years old need a third party they can trust. I feel it would legitimize the sport more." Oh zing! I'm sure MLG will feel that kick to the gut once the ball gets rolling. Did no one who runs a corporation learn from the origins of the UAW? Apparently fair treatment is something they forego in business school.
You can check out the full article by visiting Details. Want to check out MLG? Get the latest from their Official Website. And of course, as always, we'll keep you posted on the latest happenings within the industry here at Blend Games.
Update: A representative for MLG has contacted us about their involvement with this entire scenario, stating that... "MLG did not replace Walshy as the captain on Final Boss. The team made the decision to replace Walshy. All team changes have to be approved by the league, but the ultimate decision was made by the team itself." and that "Walshy is one of MLG's biggest stars and his skill and dedication was made even more clear by his breakout performances with his new team at the end of the 2008 season."
Your Daily Blend of Entertainment News
Staff Writer at CinemaBlend.