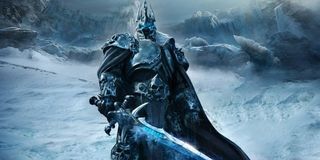 AOL shut down their gaming sites Massively and WoW Insider earlier this week. However, both sites will live on as independent publications.
Five of WoW Insider's alumni have launched Blizzard Watch, a site devoted to covering not only World of Warcraft but also other Blizzard games like Hearthstone or Heroes of the Storm. In truth, this new title's a more appropriate one as they often discussed those other games back on WoW Insider as well.
"The key point is we'll have more freedom," said editor-in-chief Alex Ziebart in one of the site's introductory posts. "Freedom to change our structure when the situation necessitates it, the ability to fix our own technical problems without jumping through support hoops, and the freedom to have other types of content if we think they'll be fun. We can choose which technologies we use in our content production rather than the media avenues provided by a parent company. We can generally be more agile. Free of our corporate shackles, we'll be able to dive back into creating awesome content with renewed passion for what we do. Most importantly, we can cover all aspects of WoW and Blizzard games that you know and love without limitations."
Blizzard Watch is primarily supported through crowdfunding site Patreon. Patrons have pledged over $13,000 in monthly funding for the site thus far. This allows BW not only to pay their staff to create news and features but also bring in contributors for regular columns on WoW classes and Blizzard's other games.
MMO website Massively, meanwhile, is being revived as Massively Overpowered. Their site hasn't launched just yet but their Kickstarter page is now live.
"The former Massively crew is not giving up so easily. We provided a unique lens through which to view MMORPGs, with diligent editorial oversight, honest opinions, and truly independent coverage, and we did so sustainably. We'd like to keep on doing what we were doing only better, not just because we love MMO blogging but because we know that our community and the greater MMO fandom is unique and worth serving."
Their Kickstarter page estimates that original content will be published on MassivelyOP.net starting next week. Their podcast, formerly known as Massively Speaking, should return around the same time.
Massively and WoW Insider were shut down by AOL as part of a wider effort to cut costs. General gaming site Joystiq was also shuttered as part of that move. Writers for all three sites were officially let go this Tuesday.
Unlike Massively and WoW Insider, though, Joystiq still lives on in a way through sister site Engadget. While most of Joystiq's staff was let go by AOL, senior reporter Jess Conditt and community manager Anthony John Agnello are now producing video game coverage for Engadget. For example, Conditt just wrote a story about the huge amount of money that Braid creator Jonathan Blow has spent on his new game The Witness.
Your Daily Blend of Entertainment News
Staff Writer at CinemaBlend.