Need For Speed World Screenshots Released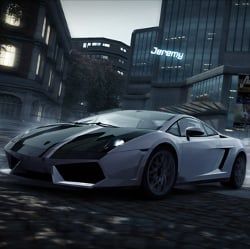 With all the talk about other racing games like Split/Second, Blur, and Gran Turismo 5, it's easy to forget that another Need for Speed is almost here. Today EA Black Box reminded everyone of this fact by sending out five new screenshots from Need For Speed World.
NFS World is an MMORPG based on the long-running racing series. The game world encompasses the settings from past games, such as NFS: Carbon's Palmont and Most Wanted's Rockport. The screenshots show the varied locations where you'll be able to race other players.
The closed beta for World is currently underway. The public launch is expected between July 1st and September 30th of this year.
Image 1 of 5
Image 2 of 5
Image 3 of 5
Image 4 of 5
Image 5 of 5
Staff Writer at CinemaBlend.
Your Daily Blend of Entertainment News
Thank you for signing up to CinemaBlend. You will receive a verification email shortly.
There was a problem. Please refresh the page and try again.