Order Of War Gets Free DLC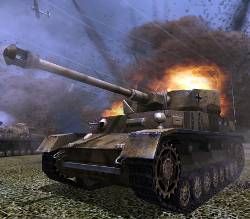 Thursday marked the one month anniversary of real-time strategy game Order of War's release. Developer Wargaming.net could've bought you flowers or a necklace to celebrate the occasion but instead, they're giving you free downloadable content.
Heavy Bomber Squadrons - Addition of German Arado and Allied B-24 Marauder heavy bomber units to air support
Infantry Mortar Launchers - Addition of infantry mortar units
Off-Map Heavy Artillery - Addition of heavy artillery strikes to the air support menu
Survival Mission Mode - New survival mission mode where you fend off waves of attacking enemies for as long as possible
If you're saying, "Wait, I already have all of this stuff!", it's because you were a pre-order customer. The content was previously available only to gamers who reserved a copy of the game.
Your Daily Blend of Entertainment News
Staff Writer at CinemaBlend.