PSP Gets Price Cut, New Greatest Hits And Favorites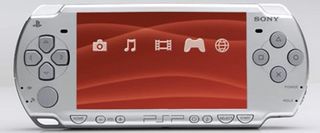 Now that the PSP's successor has been announced, gamers are probably going to be a bit hesitant to buy the aging handheld. To encourage sales, Sony is planning to lower prices on the system as well as some of its games.
Starting February 27th, the price of the PSP-3000 will drop to $129.99. PSP Entertainment Packs will be available at $159.99. No change has been made to the $200 price of the digital-only PSPGo.
Sony is also adding several games to the PSP's "Greatest Hits" and "Favorites" libraries. The following games will be available at a reduced price:
New PSP "Greatest Hits" Titles ($19.99)
Assassin's Creed Bloodlines
DISSIDIA FINAL FANTASY
LittleBigPlanet (PSP)
METAL GEAR SOLID: PEACE WALKER
Ratchet & Clank: Size Matters
Resistance: Retribution
Toy Story 3: The Video Game
New PSP "Favorites" Titles ($9.99)
CRISIS CORE-FINAL FANTASY VII
Daxter
Monster Hunter Freedom Unite
Killzone: Liberation
SOCOM U.S. Navy SEALs: Fire Team Bravo
Tomb Raider Anniversary
Staff Writer at CinemaBlend.
Your Daily Blend of Entertainment News
Thank you for signing up to CinemaBlend. You will receive a verification email shortly.
There was a problem. Please refresh the page and try again.