Pro Wrestling X, BoneTown, Celestian Tales And More Get Greenlit For Steam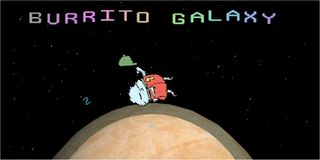 Holy snaps, there are some amazing games that have recently been greenlit for Steam. And by recent, like today recent... or rather, yesterday recent.
Anyway, the boys and girls at Valve have greenlit 75 interactive entertainment titles, as spotted by Blues News, including a few games that have some gamers so far up in arms that you would think that a retirement home full of Republicans were forced to sign up for Obamacare.
Some super-amazing-balls titles were included in the list, such as Pro Wrestling X – the upcoming spiritual successor to AKI's WWF No Mercy on the N64, and a prime-title aimed for release on the Wii U – as well as a game that many gamers can't wait to play, Celestian Tales. We've written about the title several times before here at Gaming Blend, mostly because it's such an amazing looking game and definitely has all the qualities to make for a new-school, classic JRPG.
In the case of Celestian Tales, the game almost didn't quite make it, as the first time it failed to meet its Kickstarter goal, but it came back with a vengeance – and even with just under two weeks to go– it has already reached its financial goal. Give a round of applause for Ekuator Games for making the cut. I can't wait to play their new title.
Moving through the list, we have a neat endless-runner game called Boson X, which looks like a load of fun, as well as a game I can't quite describe, but you'll have to see the promotional video to get an idea of what it's about. Check it out below.
I don't even...
Anyway, other neat games like Glitchspace and Fiesta Online have also been greenlit. The rise of more story-oriented graphic novels are regularly making the cut, too, such as Sekaai Project's Koenchu! -The Tale of the Voice Actress.
But the game that caused everyone's bones to blip and their bits to flip was D-Dub Software's BoneTown. If you think the name is some sort of pun for something else, think again... the name literally represents the exact kind of unapologetic game that you think it is.
Lo and behold, the promo trailer for the free-roaming, sandbox beat 'em up.
Also, the last picture on the BoneTown Greenlight page... um... I hope they know that she's packing more in her package than the average guy. Oh wait... is that supposed to be a representation of the Xbox One's eSRAM's "Banana Surprise"? I always knew there was something kinky about that "Xbone" moniker.
Anyway, if you want to show your support for tasteless humor and tactless sexual objectification, as if Custard's Revenge was all the rage once more, you can check out the full list of games that will soon be making their way to the Steam store, right here on the official Steam community site.
Your Daily Blend of Entertainment News
Staff Writer at CinemaBlend.