Red Alert 3: Uprising Priced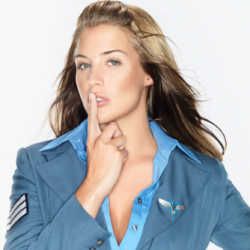 Red Alert 3: Uprising, doesn't have a release date yet but it's got a price. The PC-only expansion to the alternate history real-time strategy game will cost you a mere $20.
An EA spokesperson previously told Blend Games that the Uprising would be "priced very competitively and give gamers a great value." The $19.99 price tag, revealed on the game's listing on Direct2Drive, seems to fit that statement. You can buy it on Direct2Drive along with the full game, Red Alert 3 for $64.95, a savings of $5. You don't need Red Alert 3 installed to play it, though - it's completely standalone even though it's continuing RA3's storyline.
Uprising adds four new mini-campaigns, one of which is actually a "dungeon-crawler" starring Empire of the Rising Sun's commando Yuriko. The expansion also comes with 11 new units and 30 more minutes worth of live-action cut scenes. There's also a new Commander's Challenge game mode, promising "30 hours of additional gameplay" spread out over 50 different challenges.
Still no firm release date on this expansion yet. It's set to arrive in March.
Your Daily Blend of Entertainment News
Staff Writer at CinemaBlend.