Restaurant Empire 2 Serving North America Gamers In April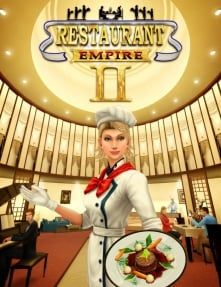 Paradox Interactive's strategy-food service game, Restaurant Empire 2, will be coming to North American retailers this April. With the original game having prompted Americans to pick up more than 300,000 copies of the game, Paradox felt it only necessary to release a sequel on Western shores, with the help of Enlight Software.
"Enlight has done a tremendous job with Restaurant Empire. It offers everyone the opportunity to put their cooking and entrepreneurial skills to the test," said Fredrik Wester, Executive VP of Paradox Interactive. "We are looking forward to working with them to bring the second installment to North America."
The game features real-time gameplay mechanics set in the world of managing a restaurant using strategy and wit. Vibrant 3D visuals and colorful characters compliment the gameplay experience in Restaurant Empire 2, which retails for the remarkably low-price of $19.95. Seriously, this game doesn't look half-bad for budget software.
We have a few screenshots for your viewing perusal, below. For those of you who have an interest that has been tickled, you can learn more about Restaurant Empire 2 by visiting the Official Enlight Software Website. And be sure to stay tuned in with Blend Games for more updates and news regarding the latest gaming titles.
Image 1 of 5
Staff Writer at CinemaBlend.