Rust Developer Responds To Negative Reactions For Gender Randomizer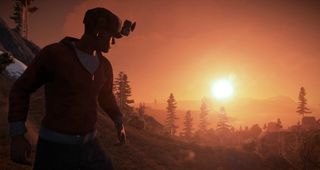 In a previous CinemaBlend article, we reported on the controversial process of Rust choosing your character's gender for you. The different kind of process threw players for a loop and even angered some, so much that the community erupted in complaints. The process itself is randomized, and it's permanent, so whatever gender you end up with, be that male or female, you're stuck with. Now designer Garry Newman is stepping out to respond.
In reality, it's probably one of the sickest burns that could've happened in this kind of situation. You could almost call it a social experiment of some sort, testing the boundaries of the Rust gamers. Newman told Polygon in an interview,
It's pretty risky to use your gaming audience as a test subject for a seemingly "cruel" social experiment, but hopefully it won't deter the Rust players from continuing to play the game. Honestly, I always prefer a certain gender in games like Rust because it's fun (and probably lame) to play as someone who might resemble yourself, so I can kind of understand why people are frustrated that they can't choose. If gamers are paying the money to play the game, they should be able to choose their character. But on the other hand, it is pretty interesting to see how people will react. I'm just not sure pissing off your audience, and being snarky about it, is the best way to market your game, even if there is a message behind it. Because at the end of the day, developers live to create games they hope their audiences will love.
Your Daily Blend of Entertainment News
Thank you for signing up to CinemaBlend. You will receive a verification email shortly.
There was a problem. Please refresh the page and try again.