SSX Dev Doc Heads To Antarctica, New Zealand, Patagonia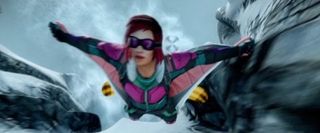 EA is really pulling out all the stops in the upcoming SSX due out early next year. The game features massive environments and reality defying descents which are explored in a new dev doc video trailer.
Snowboarding fans haven't had a lot of games to look forward to this gen, but it at least looks like SSX is going to offer gamers enough content in one package to make up for the lack of extreme sports titles.
You can check out the new developer documentary below, covering three additional locations in the game that contain their very own hazards and deadly descents.
Hopefully all those Tony Hawk games Activision force-fed the market didn't leave such a bad taste in the mouths of gamers that they're completely turned off with extreme sports titles. SSX actually looks like it could be a fun game, and if they really focus hard on the originality and intensity of the maps and downhill layouts then I could see SSX being a nice little sleeper hit of Q1, 2012.
You can look for the game to become available on retail shelves February 17th, 2012 for the Xbox 360 and PS3. You can pre-order the game now or learn more about it by visiting the Official Website.
Staff Writer at CinemaBlend.
Your Daily Blend of Entertainment News
Thank you for signing up to CinemaBlend. You will receive a verification email shortly.
There was a problem. Please refresh the page and try again.