Shin Megami Tensei: Imagine Online Now Playable On Macs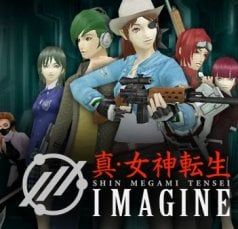 Using cross-over software by CodeWeavers, Aeria Games has announced that Mac gamers can now enjoy the JRPG likenesses of the MMOG, Shin Megami Tensei: Imagine Online. Now all you Mac gamers need is spiky blue hair, a high-pitched annoying voice and a wardrobe that makes no sense.
"As the Mac market share grows, it becomes more important for Aeria to offer its titles to Mac users. The folks at CodeWeavers have the strongest product available for seamless PC gameplay on the Mac, so we're extremely pleased that they've agreed to our work with our titles," declares Spencer Chi, Producer for Aeria Games.
Installing the CrossOver Games product on Tiger or Leopard operating systems enables Mac users to play Aeria PC games. Confusing? Of course not. Just drop by the Official CodeWeavers Website for a full low-down on using the software.
Need more info about Shin Megami Tensei: Imagine Online? Same thing as above, just check out the Official Website. For more gaming news, info and updates, be sure to stay tuned in with Blend Games.
Your Daily Blend of Entertainment News
Staff Writer at CinemaBlend.