Sims 3 Update, Create a World Tool Beta Coming This Month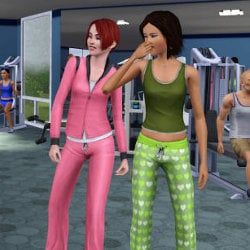 There are two big things in the pipe for The Sims 3 in December. EA plans to release an update as well as a beta version of the game's world-building toolset.
The update is said to include "many things" but EA only mentioned one feature in the announcement: Shop Mode. You'll be able to access the The Sims 3 Store while the game is running to buy new furniture, clothing, and other extras. Your purchases will then be added to your catalog instantly.
Around the same time the update arrives, the beta for The Sims 3 Create a World Tool will go live. The name's self-explanatory but I'll explain anyhow. The toolset allows you to build your own towns and share them with friends. One thing to note about the world builder, though, is that it will only be released for the PC.
Your Daily Blend of Entertainment News
Staff Writer at CinemaBlend.