Sony Offers Solution For UMD-To-Digital PSP Go Game Conversion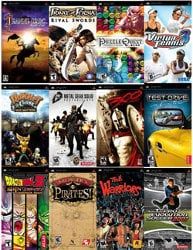 For those worried about what will happen to their physical, UMD-based PSP games if they upgrade to the PSP Go, Sony has offered a solution. Mark Wilson of Gizmodo asked Sony's John Koller about what will happen regarding the situation.
"We're in the midst of putting together a good will program," Koller responded. "We'll be unveiling that soon [because] we actually think there's a significant group that will be upgrading from the 1000...In the past, we've seen a 20-25% trade-up factor, and I assume that's going to be the case here. We've modeled that. So we're looking at a good-will program: a short term good-will program that would continue for years afterward."
Koller compared the "good-will" program to Portable Copy, a program that lets users rip Blu-ray movies from the PS3 to the PSP. It seems that users of this service won't be ripping their UMDs, but that there will be a way to just download your old games.
Portable Copy is free, so if Koller is comparing this PSP program to it, then it's likely the PSP game conversion program will be free as well. Not all games will be available for use with the good-will PSP Go conversion service, but it seems likely that all the important ones will be. Hopefully this will means that everyone will be come away happy with the service, and not have a bunch of incompatible games left unconverted.
Your Daily Blend of Entertainment News
Thank you for signing up to CinemaBlend. You will receive a verification email shortly.
There was a problem. Please refresh the page and try again.