Tales Of Pirates Server Data Being Transferred To Tales Of Pirates II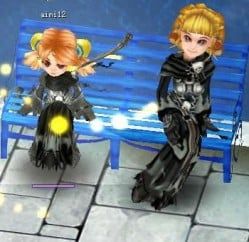 One of the most important things about a sequel is whether or not all that time you invested in the prequel will mean anything. Well, IGG has ascertained to gamers that all the character data from the original Tales of Pirates will be transferred to Tales of Pirates II.
As stated in the press release…
There's a host of features now present in Top II that contains all the good parts from the original game but all the upgrades that has made the sequel a highly awaited F2P MMORPG.
Also, take note that all the original Tales of Pirates servers will be closing and moving over to Tales of Pirates II, which means that if you play the original you'll need to download the sequel to access your old character data. You can check out the list of features for the sequel below or visit the Official Website to learn more.
Tales of Pirates II Features
• The Phyllis Crusader lifts her veil
• Improved Pet Fairy skills
• New challenges in the PVP Arena
• X marks the spot: dig for super gear
• Forge your own unique equipment
Your Daily Blend of Entertainment News
Staff Writer at CinemaBlend.