Tamagotchi L.i.f.e. Angel App Coming To Mobile This Month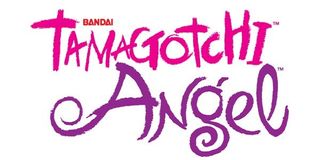 The Tamagotchi resurgence continues as Bandai Co. and Sync Beatz Entertainment announce the upcoming release of another free mobile app for lovers of virtual pets. Or virtual holy beings, really, as this time the digital handheld toy, Tamagotchi L.i.f.e. Angel will be taking center stage on iOS and Android devices.
I've been baffled for a number of years now that Tamagotchi haven't made a comeback. And I'm not talking about the digital version of the virtual pet that launched last year for mobile. I'm talking about the actual, physical egg-shaped contraptions that people used to keep in their pockets in the 90's, beeping every 30 minutes or so to be played with, fed or have their poop washed away.
Tamagotchi were a pretty massive craze for five or so years and, like most gadget trends, they spawned about a million imitators and then eventually died out everywhere except for in Japan. Across the pond, massive, heavy duty, expensive, internet-ready Tamagotchi's are still in style for some folks, keeping that virtual pet dream alive.
Since pretty much everything old is new again these days, it feels like the perfect time to bring Tamagotchis back. And that's exactly (sort of) what Bandai did last year with the free Tamagotchi L.i.f.e. app. Featuring the classic virtual pet, as well as an updated version for those who desire more functionality, the Tamagotchi app has since been downloaded 3 million times. It was so successful, in fact, that the publisher decided to bring back on of the Tamagotchi spin-offs, too, the Tamagotchi Angel.
Virtual pet fans can look for the Tamagotchi L.i.f.e. Angel app to arrive for iOS and Android on Feb. 26. And just like the original app, this one will come with multiple play modes to let virtual parents enjoy the classic eggshell toy version of the game, or an enhanced App mode with additional features, games, etc. You'll need to keep your angel full of life and happiness, all while managing their hunger and effort meters with mini-games. You'll also have access to 22 new in-app wallpapers and eight wallpapers you can use on your mobile device. There are also 12 shell choices, an image gallery and more. You can even post photos of the angel you're raising to Facebook.
And in case that isn't enough, the app even features some special music, plugging in the song "Any Weather" from none other than Joan Jett and The Blackhearts, the first song off of their upcoming new album, Unvarnished. Yep, that's a little odd. I'm not complaining one little bit, it just seems kind of odd.
"We are so delighted to bring back in app form one of the most popular Tamagotchi series, the Tamogotchi Angel, to capture the imagination of young fans across America, just like the original did back in 1997," said Chief Tamagotchi Officer Naomi Tobita.
This is all well and good, but it leaves me wondering one very important thing: Where the hell is my Digimon app?!
Your Daily Blend of Entertainment News
Staff Writer for CinemaBlend.