Team Fortress 2 Replay Feature Goes Live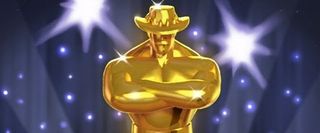 While you could tell the world of your Team Fortress 2 exploits using hand puppets or cave paintings, a replay video would be a lot easier. Valve released an update this weekend that adds an in-game replay system.
Replay-enabled servers record gameplay footage of players' recent lives. You can save that footage and then fiddle with it in the Replay Editor. The editor supports multiple cameras with changeable postions, motion blur and anti-aliasing.
Once you finish your masterpiece, you can upload it to YouTube without even leaving the game. You can also link your YouTube and Steam Accounts to make it easier to share these videos with your friends. Half of the eight new film-making achievements for TF2 require you to make a video that racks up a certain number of views on YouTube.
There are several other incentives to make videos besides the Achievements. Uploading a video that racks up 1,000 views on YouTube will earn you an exclusive hat. After spending an unspecified amount of time in the Replay Editor, you'll unlock special taunts.
The most prestigious award to win from TF2 film-making, though, is the Saxxy. The first-ever Saxxy Awards will honor player film-makers in twenty categories. To enter for a chance to win, submit your videos online by midnight GMT on May 20th. Additional rules of the contest can be found at the official TF2 website.
Staff Writer at CinemaBlend.
Your Daily Blend of Entertainment News
Thank you for signing up to CinemaBlend. You will receive a verification email shortly.
There was a problem. Please refresh the page and try again.