Tom Clancy's EndWar Online Alpha Test Gets Underway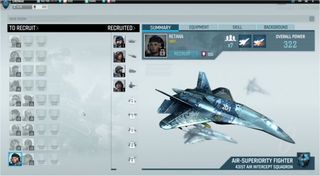 A closed alpha test for Tom Clancy's Endwar Online has gotten underway under Ubisoft's online publishing label. The alpha is limited to a select few players, however some gameplay footage and walkthroughs for the game have gone live.
The game itself is very similar to the original Tom Clancy's Endwar, the only difference is that this newest game is setup to be played online with countless other players and encouraging PvP skirmishes with or against friends. This new game also prompts for guild-war battles and faction based fallouts, so there's a far superior edge of competitiveness offered in this PC RTS.
There's also an eight minute video you can check out below that features some brief bits of gameplay from the recently opened alpha test taking place at the moment. Check it out.
I've never been all that into real-time strategy games, but if you're a big fan of the rock, paper, scissors style of gameplay offered in these 3D, isometric titles, then you're likely going to love Endwar Online.
The base building also looks somewhat sleek, as you recruit more members, build up your resources and expand your territory.
For now, as mentioned in the video above, the Endwar's actual online PvP modes are limited to one-on-one skirmishes.
If that feels a little like a deal breaker, don't worry too much about it because the PvP is only restricted for the alpha. Things will obviously open up as the game preps to head into beta, and then finally the official release (even though most online games rarely ever leave the beta phase.)
Nevertheless, if you want to get in on the alpha you'll need to register on the game's official website. The procedures for getting in are as follows...
The game looks okay, but I'm sure if you're a big fan of the real-time strategy genre, or have been following eSports like a fanatic, a game like Endwar Online probably looks like prime bait for your entertainment desires.
The game is scheduled to go live later this year. You can learn more about Tom Clancy's Endwar Online by paying a visit to the official website.
Staff Writer at CinemaBlend.
Your Daily Blend of Entertainment News
Thank you for signing up to CinemaBlend. You will receive a verification email shortly.
There was a problem. Please refresh the page and try again.