Top 10 Most Embarrassing Video Game Cartoons Of All Time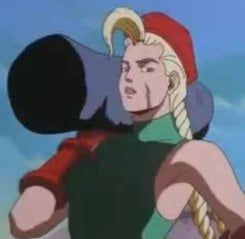 When you were little you know how you sometimes let your eyes get glued to the TV screen, watching your favorite video game icons embarrass the snot out of themselves in some of the worst televised cartoons of all time. Yeah, so you know we're going there and you're coming with us.
TheGameReviews did a two-man stint on some of the worst game-based cartoons of all time. Well, it's not so much that they're the worst cartoons of all time, so much as they are unbearably embarrassing. Imagine telling your hip new girlfriend that you enjoyed watching a show about a round yellow guy sucking down colorful monsters…and enjoying it. Zing!
Joseph Delia and Sinan Kubba really rock the house with their collaborative piece. It had me laughing out loud the entire way through. What's more is that the Top 10 comes with some full-fledged video footage and screen-caps of those retro-awful cartoons that many of us are too embarrassed to say we watched.
You can check out the entire list at TheGameReviews.com. For more gaming news, info, insight, updates and everything else in between, be sure to stay tuned in with Blend Games.
Your Daily Blend of Entertainment News
Staff Writer at CinemaBlend.