Top 5 Most Romantic Moments In Gaming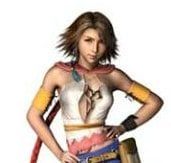 All right, so we didn't have any romance articles or Valentines Day specials. But you know what? We don't mind being a day late when it comes to the subject of love. That's right, for everyone who thought gaming couldn't be romantic there's a top 5 list for the most romantic moments in gaming.
TheGameReviews has recently put together the Top 5 Most Romantic Moments in Gaming, complete with videos. Yes, there are video trailers of these romance scenes, just to help put readers in the mood.
You can check out the entire list by clicking on the link in the above paragraph. I'm not going to give each moment away, but I will reveal that the games containing the romantic scenes are: Prince of Persia, Grim Fandango, Shadow of the Colossus, ICO and Final Fantasy X.
For more gaming news, information and updates, be sure to stay tuned in with Blend Games.
Staff Writer at CinemaBlend.
Your Daily Blend of Entertainment News
Thank you for signing up to CinemaBlend. You will receive a verification email shortly.
There was a problem. Please refresh the page and try again.