TransFire XP App Lets Gamers Chat In Different Languages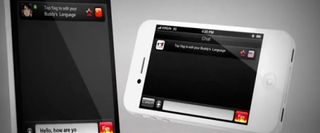 A lot of gamers love being able to play competitive or cooperative games online, sometimes with friends other times with random pickup groups. However, what happens when you run into a group where you play well together but you're a language barrier apart? TransFire XP just might be able to help.
The new app enables transliteration from one language to the next at the speed of sending a text. If you have a friend in Japan and a friend in Estonia the TransFire XP from TNT enables users to talk to each other and it automatically translates to the native language on the receiver's end, sort of like your own digital Babel fish.
Elik Topolosky, TNT co-founder stated that...
What's more is that you can access the TransFire app from the comfort of your desktop with the built-in Facebook support. You can even add in friends and contacts from various social networking services as well. Now if only they could find a way to get this supported in Steam.
You can check out a quick demonstration of the app in the demo trailer below or you can visit the Official Website to learn more.
Staff Writer at CinemaBlend.
Your Daily Blend of Entertainment News
Thank you for signing up to CinemaBlend. You will receive a verification email shortly.
There was a problem. Please refresh the page and try again.