Tropico Reloaded Hits GOG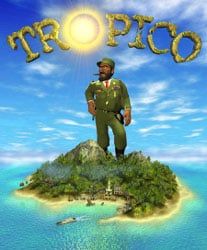 If the recently released Tropico 3 has made you nostalgic, head over to digital store Good Old Games (opens in new tab). They're now selling Tropico Reloaded, a bundle of the previous games in the series.
Reloaded includes Tropico and its expansion pack Tropico Paradise Island, which adds new buildings, edicts, and scenarios. The bundle also contains Tropico 2: Pirate Cove. While Tropico had players assume the role of a Caribbean dictator during the Cold War, its sequel tasks them with running a pirate stronghold in the colonial period.
You can purchase Reloaded for $9.95 through GOG. It's DRM-free and compatible with both XP and Vista.
Staff Writer at CinemaBlend.
Your Daily Blend of Entertainment News
Thank you for signing up to CinemaBlend. You will receive a verification email shortly.
There was a problem. Please refresh the page and try again.