Warriors Orochi 2 Now Available For PSP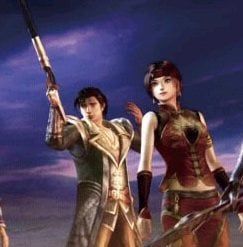 Koei announced today that the sequel to the original Warriors Orochi is now available to PSP owners stateside. I'm not sure what makes Warriors Orochi 2 so much better than Dynasty Warriors: Strikeforce but if you just can't get enough 1000-army hack-and-slash gameplay then I guess you're probably excited that another has just become available.
According to the press release…
Warriors Orochi 2 features two-player modes via Ad Hoc that sports Vs and co-op modes. The game also comes jam-packed with a few new game modes, including a Survival mode and a new "Tag-Team" for up to two-players. Honestly, though, Dynasty Warriors: Strikeforce still has better features and more original gameplay mechanics for the PSP, including four-player co-op and air-combat like Dragon Ball Z.
Anyway, you can pick up Warriors Orochi 2 for the PSP at your local retailer. For more info feel free to visit the Official Koei Website. Need more gaming news, updates, info and media? Be sure to stay tuned in with Blend Games.
Your Daily Blend of Entertainment News
Staff Writer at CinemaBlend.