X-Men Origins: Wolverine Exclusive First Screenshot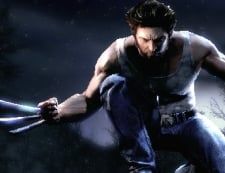 Activision has recently announced that they are publishing the upcoming X-Men Origins: Wolverine game, based on the movie. Yes, you can shout and scream all you want about hating movie games, but it doesn't stop them from being made. On the bright side, though, the screenshot released by Activision does look super cool.
"We have an amazing team with Raven Studios at the helm, creating what will undoubtedly be the quintessential, true-to-character Wolverine video game experience that fans have been craving," said Rob Kostich, vice president, global brand management, Activision Publishing. "X-Men Origins: Wolverine amps up the action by bringing to life Wolverine's wholly unique skills such as his brute strength, regenerative mutant abilities, and indestructible adamantium claws and skeleton in an immersive experience that is fitting to one of the most enduring and popular characters of all time."
The game is scheduled to be released in May, alongside the movie of the same name. This probably means that it will suck cow utters, but some gumpy man-nerd will be inclined to buy this game regardless. Based on the screenshot, though, the game certainly looks like it has potential. But so do a lot of other games based on movies *cough*Wanted: Weapons of Fate*cough*.
The game will feature finishing moves, combos, etc., etc. It also promises to expand the story beyond the movie to locations and events that further uncover Wolverine's past. Anyway, you can check out the screenshot below, and be sure to stay tuned in with Blend Games for more media news and updates regarding everything video games.
Image 1 of 1
Staff Writer at CinemaBlend.
Your Daily Blend of Entertainment News
Thank you for signing up to CinemaBlend. You will receive a verification email shortly.
There was a problem. Please refresh the page and try again.