XSeed Games To Start Publishing Games On Steam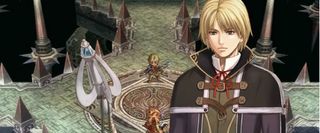 Console and handheld video game publisher, XSeed Games sent out word today that they will begin publishing many of their popular titles such as Ys Origins and Ys: The Oath in Felghana for Valve's digital distribution platform, Steam.
Jun Iwasaki, President of XSeed Games commented about the transition over onto the PC platform, saying...
I'm also quite excited because it means we could be getting a lot of JRPGs for the PC platform, which is a rarity and that might be an understatement.
We definitely have Valve to thank for all this, whether you like Steam or not they've provided a legit service that enables developers to profit from their hard work, as well as offer gamers great deals, bundle packs and prices for the content and it can all be done at the comfort of your computer chair.
I'm also quite excited to see what other services and games XSeed comes up with on the PC platform. As a smaller publisher they're definitely looking to exercise some flexibility in the world of interactive entertainment.
Ys: The Oath in Felghana will launch next Monday on Steam's digital service for the budget price of $14.99.You can learn more about XSeed Games and their titles by visiting the Official Website.
Your Daily Blend of Entertainment News
Staff Writer at CinemaBlend.