Xbox One Custom Dashboard Themes Are Coming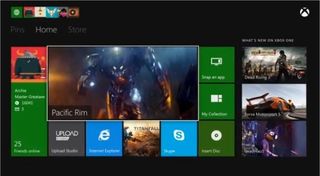 One of the big requests from gamers has been custom user interface themes for the Xbox One. It was something that gamers had been begging and pleading Microsoft for since before the launch of the console, and in a recent interview Xbox division boss Phil Spencer has acknowledged that custom UI themes are coming.
In an interview with The Inner Circle [via Xbox Mad], Phil Spencer acknowledged the request for custom themes, saying...
The talk about themes really kicked into high-gear when a concept video from YouTube user Prime Ghost Gaming posted the following promo piece for the Xbox One.
So far, gamers are kind of stuck with some pretty generic visual setups of the Xbox One, with the only notable change being the color scheme.
With the inclusion of using screenshots and background images to customize the dashboard with, that would be pretty cool; if not for functionality at least for the sake of aesthetics.
Phil Spencer actually had a lot to say about the Xbox One, including briefly discussing the Xbox One and DirectX 12, as well as discussing the very controversial parity clause for independent games. In fact, in relation to the latter topic, Spencer stated that the whole point of the parity clause is to keep Xbox One owners from feeling like second-rate buyers, stating...
As some of you may know, a lot of indie titles have been coming out on the PS4 and Wii U at intermittent times. For the Xbox One, the clause ensures that the Xbox One version releases along with the other systems or it may not release at all.
Of course, Phil acknowledges that there are some instances where indie studios just can't accommodate simultaneous releases across multiple platforms, and noted that Microsoft does encourage smaller studios to reach out so they can discuss a release schedule for the Xbox One, like what happened with Outlast...
The entire interview covered some really important topics for the Xbox One and it's well worth a listen if you have the time.
Your Daily Blend of Entertainment News
Staff Writer at CinemaBlend.