14 Big 2023 Movies That Still Haven't Released Trailers Yet
We're waiting on these...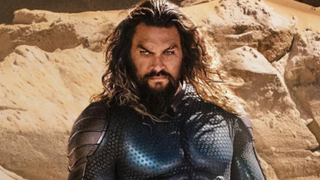 (Image credit: Warner Bros.)
This year has already gotten off to a good start when it comes to 2023 new movie releases, between The Super Mario Bros. Movie adapting a Nintendo classic for the whole family, Marvel fans saying goodbye to a bunch of lovable a-holes with Guardians of the Galaxy Vol. 3, and Keanu Reeves kicking butt in John Wick: Chapter 4 among many other highlight releases. But, Hollywood is just getting started! As we get strapped in for the summer movie season, let's talk about the movies we're still waiting to see our first look at with trailers.
As of late May, we're still waiting on a number of big movies to release trailers so we can get pumped about them. As more big releases hit theaters in the coming months, we imagine many of these will be checked off, but let's talk about the 2023 movies without trailers right now.
Lift (August 25)
Netflix is once again bringing big-budget action to streaming this summer with Extraction 2 starring Chris Hemsworth, and Heart Of Stone starring Gal Gadot. Additionally, Kevin Hart is set to lead a heist action comedy called Lift alongside Gugu Mbatha-Raw, Vincent D'Onofrio, Billy Magnussen, Jacob Batalon and Sam Worthington. The movie will see Hart playing a master thief who gets convinced by his ex-girlfriend and the FBI to pull off a heist on board a 777 flight. There are a few seconds of footage on Netflix's Save The Dates YouTube video from January, but we're still waiting on the trailer. Our best guess is it's coming in June since last summer's The Gray Man trailer dropped two months before its release.
The Nun II (September 8)
Among the exciting upcoming horror movies arriving this fall is a sequel to 2018's The Nun from the Conjuring Universe, once again starring Taissa Farmiga as Sister Irene. The movie that reportedly wrapped in late 2022 hasn't released its trailer yet, but we imagine it's creeping up soon. Perhaps Warner Bros. will drop the trailer in time for it to play in front its big first summer release, The Flash, or at least in time for horror fans seeing Insidious: The Red Door in July to anticipate it in September.
The Expendables 4 (September 22)
We also haven't heard much about The Expendables 4 starring Sylvester Stallone, Jason Statham, Dolph Lundgren and Megan Fox. Oddly enough, Lionsgate's website doesn't currently list the movie under its "coming soon" tab despite the release date. But, behind the scenes, the studio is currently getting the word out about three of their summer movies: About My Father, Joy Ride and The Blackening. We imagine that as we get deeper in the summer, The Expendables 4 will get its time in the sun.
Kraven The Hunter (October 6)
Sony's latest Spider-Man Universe spinoff since Morbius is coming this fall as well, but we've yet to see even a first image of Aaron Taylor-Johnson as Marvel Comics' classic villain Kraven. The studio did show off first footage of Kraven the Hunter at this year's CinemaCon, which CinemaBlend got to see. Whenever the studio decides to drop the first trailer, get ready for tons of action, gore and a ripped Sergei Kravinoff. Perhaps the R-rated movie is another contender to drop ahead of Insidious 5?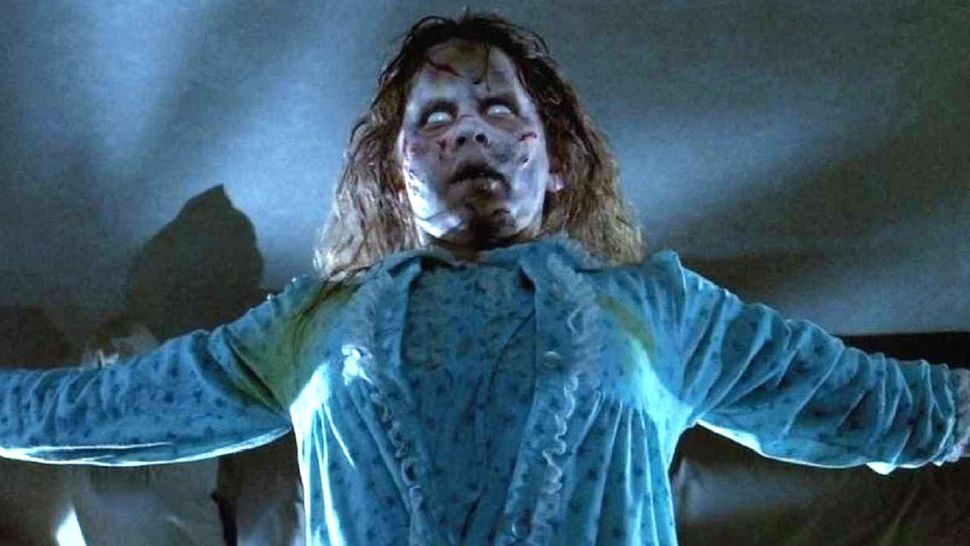 The Exorcist: Believer (October 13)
There are so many exciting horror movies coming out this year that we don't quite know enough about yet. Also among them is another Exorcist movie from David Gordon Green, the filmmaker behind the recent Halloween trilogy. After filming for The Exorcist: Believer wrapped back in March, The Exorcist legacyquel revealed seriously scary footage at CinemaCon that impressed our CinemaBlend staffers in attendance. We imagine marketing for this will also kick off this summer.
Pain Hustlers (October 27)
Another major title coming to those with Netflix subscriptions in 2023 is Pain Hustlers starring Emily Blunt, Chris Evans and Andy Garcia. The movie from frequent Harry Potter saga director David Yates is based on the 2018 New York Times Magazine article of the same name regarding a criminal conspiracy. As with Lift, a few second teaser of the movie was included in the Save The Dates Netflix video, but Netflix is likely waiting until closer to its release before delivering the trailer.
Saw X (October 27)
You've surely heard about Fast X, as the action movie recently arrived in theaters, but what about Saw X? That's right, Jigsaw is back for another game in an upcoming movie that wrapped filming in February of this year. We know the movie will see the return of Tobin Bell as John Kramer and Shawnee Smith as Amanda Young, but we're still waiting for the trailer to see what exactly the vision is for the beloved (and very messed up) horror franchise from Lionsgate.
The Killer (November 10)
David Fincher's next movie following 2020's Mank will be The Killer, also arriving on Netflix this fall. The movie is based on the French graphic novel series about an unnamed assassin, with Michael Fassbender starring in the lead role. Like the aforementioned Netflix releases, a brief tease for The Killer was included in the Save The Dates video, but not one that's really enough to get a real look at the upcoming book adaptation.
Napoleon (November 22)
After Joaquin Phoenix starred in Ari Aster's Beau Is Afraid this spring, the actor is set to give another major performance in Ridley Scott's Napoleon. The movie will see the Oscar-winner portraying French leader Napoleon Bonaparte amidst his rise to power. The movie is heading to theaters before coming to Apple TV+ via Sony Pictures Releasing.
Wonka (December 15)
This holiday season, Roald Dahl's beloved novel Charlie and the Chocolate Factory is getting a prequel for its mysterious figure, Willy Wonka. Timothée Chalamet will be playing a younger version of the chocolatier alongside Wonka's impressive cast that includes Hugh Grant, Rowan Atkinson, Sally Hawkins, Olivia Colman and Keegan-Michael Key. Plus, the movie is being helmed by Paul King, the director behind both Paddington movies. Warner Bros. also showed footage from Wonka to CinemaCon goers, but all the rest of us have seen is a single image from the set Chalamet shared on Twitter back in October 2021.
Anyone But You (December 15)
Sony has given the buzzy romantic comedy, Anyone But You, a prime holiday season slot on the release date calendar for theatrical release. We don't get too many chances to see the genre on the big screen anymore, but given that Euphoria star Sydney Sweeney and Top Gun: Maverick's Glen Powell are at the center of this one, it could be a big hit. The movie is about two former arch-enemies who reunite at a destination wedding and decide to pretend to be a couple. The movie comes from the director of Easy A and Friends With Benefits, and it stirred up some dating rumors between its leads.
Aquaman and the Lost Kingdom (December 20)
It'll be five years since 2018's Aquaman hit theaters when its sequel, Aquaman and the Lost Kingdom, comes out. Will it be worth the wait? Time will tell, but the movie once again sees Jason Momoa as the DC hero, next to Patrick Wilson, Yahya Abdul-Mateen II, Dolph Lundgren and Amber Heard, among others. When CinemaBlend watched the first footage of Aquaman 2 at CinemaCon, it didn't get us excited, but considering how big of a production it is, maybe Warner Bros. is still in the editing room on this one? We imagine the trailer for this one has to come sometime this summer.
Untitled Ghostbusters Movie (December 20)
After 2021's Ghostbusters: Afterlife delivered a worthy (and very nostalgic) sequel for the beloved franchise, the core creatives behind the movie got quickly back to work for an Afterlife sequel, which is set for release this December. Jason Reitman and Gil Kenan wrote the script for the movie we're kind of shocked doesn't have a title yet. It reportedly began filming in March and will once again star Mckenna Grace, Finn Wolfhard, Celeste O'Connor, Carrie Coon, Paul Rudd and Ernie Hudson, along with franchise newcomers Kumail Nanjiani and Patton Oswalt. We don't expect to see a trailer for this one right away.
Rebel Moon (December 22)
Although Warner Bros never restored the SnyderVerse, Zack Synder does have a major movie in the works at Netflix called Rebel Moon. The original space opera sounds like it's going to be the filmmaker's own answer to Star Wars, and could very well become the streaming service's next big franchise. Like every Netflix release on this list, a brief look of Rebel Moon was shown in the Save The Dates video, but we absolutely can't wait to see more of what Snyder has cooked up with an official trailer sometime this year.
Welp, that's a lot of first looks we're waiting on!! Check back here on CinemaBlend for trailer drops and breakdowns the moment they hit the internet!
Your Daily Blend of Entertainment News
YA genre tribute. Horror May Queen. Word webslinger. All her writing should be read in Sarah Connor's Terminator 2 voice over.