Mufasa: The Lion King: Release Date, Cast, And Other Things We Know About The Live-Action Disney Film
The king has returned - the Lion King that is.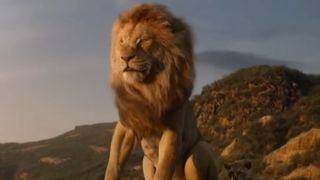 (Image credit: Disney)
If you're interested in more stories from the world of The Lion King, get ready, because Mufasa: The Lion King is on its way! Disney has been releasing a variety of live-action movies over the last decade. Starting with classics like Alice in Wonderland and Cinderella, the studio has steadily been putting out live-action remakes of its most beloved films. The latest, The Little Mermaid, received a lot of buzz and broke records once it hit Disney+, as people finally sat down to watch the remake.
The live-action reimagining of The Lion King was released in 2019, and the film (which has key differences from the original), didn't receive stellar reviews. However, it cleaned up at the box office, making over $1 billion. With that, it was probably only a matter of time before the House of Mouse greenlit another installment. That follow-up turned out to be the Mufasa prequel.
The title pretty much gives away the character that's at the center of this story. But there are still a number of questions about the production that need to be answered. So let's dive in.
What Is The Mufasa: The Lion King Release Date?
It was confirmed at D23 in September 2022 (via Deadline) that Mufasa: The Lion King will be released on July 5th, 2024. That means that at the time of this writing, the movie is less than a year away. It's sure to be one of the more high-profile entries on the 2024 movie schedule.
While this seems like a solid landing place, one has to consider whether the movie could be delayed due to the ongoing SAG-AFTRA strike and WGA strike. Several 2023 new movie releases have moved from their original release dates and others have been pushed to 2024 entirely – like the untitled Ghostbusters: Afterlife sequel and even Dune: Part Two.
Mufasa: The Lion King could end up falling under that umbrella. After all, Disney hasn't been shy about moving projects around, specifically when it comes to Marvel Studios-produced fare. Only time will tell if this prequel suffers the same fate. Here's hoping it keeps its date.
Aaron Pierre And Kelvin Harrison Jr. Will Star As Young Mufasa And Scar
If we're being honest, it's hard to think of a world in which James Earl Jones and Jeremy Irons aren't the voices of Mufasa and Scar. We already had a taste of that by way of the 2019 live-action adaptation of the 1994 animated film. While Jones reprised his role for the movie, Chiwetel Ejiofor -- who has some great movies under his belt -- voiced Scar in Irons' place.
The Best Part Of Every Disney Live-Action Remake, Including The Little Mermaid
This film will seemingly focus on the two brothers' younger years and, with that, two actors will voice younger versions of them this time around. Aaron Pierre and Kelvin Harrison Jr. will portray the two famous lions, according to a report from Deadline in August 2021. Pierre will give life to Mufasa, and Harrison Jr. will play Taka – who will eventually go by the infamous moniker Scar.
Aaron Pierre has appeared in movies such as M. Night Shyamalan's Old (which is in the middle of our ranking of Shyamalan's films), and Brother. He also had a role in the excellent Amazon Prime miniseries The Underground Railroad. Kelvin Harrison Jr. has been working in the industry for many years and has appeared in films such as Mudbound, It Comes at Night, Cyrano and (most recently in 2023) the historical drama Chevalier, in which he played the titular character.
In short, these two have put in some excellent work thus far, and it's exciting to think about what they'll bring to two of Disney's most beloved characters.
Seth Rogen, Billy Eichner, And John Kani Will Return
In addition to the two aforementioned leads, the production has cast three other actors. Announced at D23 (via MovieWeb) in September 2022, Seth Rogen, Billy Eichner, and John Kani will reprise their characters from the 2019 flick. For those who need a refresher, Rogen voiced Pumbaa, Eichner portrayed Timon and Kani lent his vocals to Rafiki.
It would make sense for John Kani's Rafik to return, considering that it was always emphasized that the wise primate had a solid friendship with Mufasa ahead of Simba's birth. Still, I'm incredibly curious about how Timon and Pumbaa will be brought into this particular story since they've always been massive parts of Simba's journey and didn't seem to have any prior connection to his dad or uncle.
The Plot Is Currently Under Wraps, But The Film Will Explore More Of Mufasa's Character
We don't know much about what will specifically happen in Mufasa: The Lion King, at this point, but we do know that the film will explore the titular protagonist's formative years, according to Deadline.
In September 2020, when it was announced that Barry Jenkins would direct the feature (a fact we'll get into in a bit), a brief tidbit was shared about the narrative. The film will explore the mythology of the characters we know and dive deeper into Mufasa's origin story -- something we didn't get much of in the original Lion King.
I'm a big fan of this idea, considering Mufasa died early in both movies (and his death was probably one of the most traumatic moments for me to watch as a kid). So I'm happy to see that the character will be fleshed out a bit more.
Harrison Jr. Said The Film Will Also Explore Scar's Backstory
Something else we know is that viewers will explore Scar's story in more depth, at least according to Kelvin Harrison Jr. In an interview that he did with Fandango while promoting Chevalier in April 2023, he revealed that the movie is going to explore Scar's history and promised that the iconic character is still "spicy" and "hilarious" in his youth:
I'm already interested, considering Scar is one of the most iconic Disney villains ever. So bring on the villain origin story!
Barry Jenkins Is Directing
As mentioned, it was announced that Mufasa: The Lion King would be directed by Barry Jenkins. The director is widely known for his movies If Beale Street Could Talk and Moonlight, the latter of which won the Academy Award for Best Picture and along with other Oscars.
Admittedly, Barry Jenkins isn't the first filmmaker I would've envisioned for this movie. But I'm down to see how he crafts this narrative and handles working on a big-budget production after having worked on indie films. Jon Favreau -- of Iron Man and The Jungle Book fame -- directed the 2019 movie, which he was excited about. We'll see how Jenkins follows up on his work.
Hans Zimmer Is Returning To Compose
The last detail we must discuss is the fact that Hans Zimmer will be back as the composer for Mufasa, as confirmed by the same Deadline article that announced Aaron Pierre and Kelvin Harrison Jr.'s castings.
Many film buffs know Hans Zimmer for his iconic scores in movies like Inception, Interstellar, Gladiator and Man of Steel. Of course, he also orchestrated the original Lion King soundtrack. Zimmer also worked on the 2019 live-action remake. While the pieces he produced for both films were strong, I'm hoping he changes up the flow a bit for this new movie.
We'll have to wait a while for this new movie to hit theaters, so here's hoping time flies by. While you're waiting for Mufasa: The Lion King to release, be sure to keep your eyes peeled for further updates.
Your Daily Blend of Entertainment News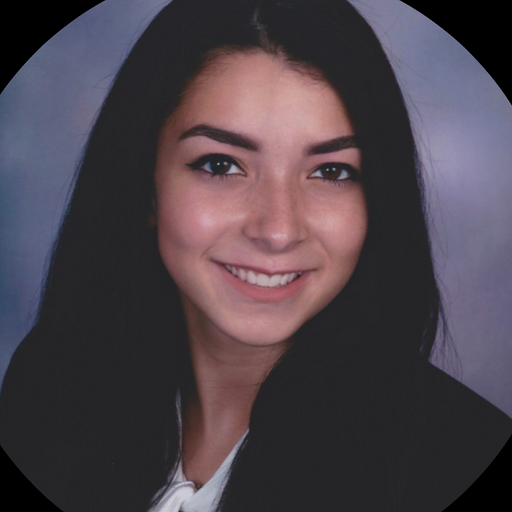 Big nerd and lover of Game of Thrones/A Song of Ice and Fire. Will forever hate season eight. Superhero and horror geek. And please don't debate me on The Last of Us 2, it was amazing!