New DVD Releases: September 2015 In Home Entertainment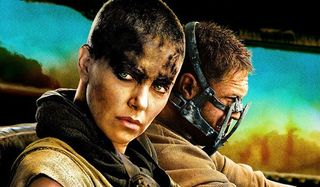 September is a great time of the year. The weather starts cooling down, the kids have gotten back into the school routine and all of the big box office movies we checked out this summer have started to make their way onto Blu-ray and DVD, as have TV shows from last season. Before you set your DVR's for all of the big fall premieres, do yourself a favor and check out what's headed into homes during the month of September. We doubt you'll regret it.
September 1
Mad Max- Fury Road Blu-ray
A road trip movie that is essentially comprised of a handful of chase scenes, Mad Max: Fury Road is short on dialogue but heavy on action. The main story follows a civilization that has collapsed turning leaving only desert for miles and miles. Survivor Max Rockatansky (Tom Hardy) is captured by a tyrant community but manages to escape, eventually joining forces with a lieutenant named Furiosa (Charlize Theron) and a band of beautiful sister wives (Rosie Huntington-Whiteley, Zoe Kravitz, Riley Keough, Megan Gale, Abbey Lee). It's a frenzied movie, and the already wild atmosphere we've come to know and enjoy from George Miller and the Mad Max franchise is present in Fury Road, making for a lengthy blockbuster that has the honor of being simultaneously harrowing and enjoyable. Warner Bros. Home Entertainment's Blu-ray set isn't anything to write home about, although it does come with the now-standard DVD and digital copies. Extras mostly look at the filming of the movie, but there are a few deleted scenes that have to be viewed separately, rather than in bulk. If you've kept up with Mad Max at all, you may already know that shooting in the desert can absolutely be brutal and a lot of the other extras serve to focus on that and how surreal desert sequences still came out of the crazy shooting schedule. You can order a Blu-ray copy of Mad Max: Fury Road, here.
Other September 1 Blu-ray And DVD Releases
Good Kill
Castle: The Complete Seventh Season DVD
Texas Rising
The Originals: The Complete Second Season DVD
The Vampire Diaries: The Complete Sixth Season
Chicago P.D.: Season Two DVD
Chicago Fire: Season Three DVD
The D Train
Scorpion: Season OneDVD
Madam Secretary: Season 1 DVD
Hawaii Five-0: The Fifth Season DVD
New Girl: The Complete Fourth Season DVD
The League: The Complete Season Six DVD
Gemma Bovary
Nashville: The Complete Third Season
The Harvest
Backcountry
Army of Frankensteins
Boulevard
Week of September 1 Early Digital Releases
Pitch Perfect 2
Spy (September 4)
Poltergeist (September 4)
Poltergeist: Extended Cut (September 4)
Power: Season 2 (September 7)
September 8
The Age Of Adaline
Director Lee Toland Krieger has already produced two modern films with The Vicious Kind and Celeste and Jesse Forever, but with The Age of Adaline, he tackled a period drama that skips around, featuring great costumes and hairstyles. The story of Adaline (Blake Lively) is a tale of immortality, of feeling alone when you stay young and everyone grows old together around you. It's also a romantic movie and a cute one, although a few missteps keep it from being completely adorable. Mainly, unlike most immortality projects, the film uses a narrator (Hugh Ross) to explain the pseudo-science behind what has kept Adaline alive for so long. Even with the corny narration, performances from Lively and other lead Harrison Ford will keep your attention. After all, The Age of Adaline may not be changing the romance, genre, but it's still a lovely female-centric story that's perfect for a rainy afternoon. Lionsgate Home Entertainment's set offers a few bonus features, including audio commentary from the director, but if the fashion caught your eye like it caught mine, give the "Style Throughout The Ages" extra a watch. You can order The Age of Adaline over at Amazon.
Other September 8 Blu-ray And DVD Releases
I'll See You In My Dreams Brooklyn Nine-Nine: Season 2 DVD
Supernatural: The Complete Tenth Season DVD
The Goldbergs: The Complete Second Season DVD
Homeland: The Complete Fourth Season
Wolf Warrior
Black Jesus: Season 1 DVD
The Blood Lands
American Heist
Blue Bloods: The Fifth Season
Week of September 8 Early Digital Releases
Avengers: Age of Ultron (hard copy out next month)
September 15
Cinderella Blu-ray
While Disney's first big live action endeavor, Maleficent, was a total reworking of a fairytale, the latest, Cinderella is a traditional retelling with plenty of beautiful cinematography and a few added details to spice things up. Lily James is likable as the title character, a woman who rises above meanness and pettiness to take joy in what she can and to always have a positive outlook. Her stepsisters Drisella and Anastasia (Sophie McShera and Holliday Grainger) are trifling as usual, but her stepmother Lady Tremaine (Cate Blanchett) is fleshed out in ways that make her simultaneously unfeeling and a sympathetic character. Plus, the wacky fairy godmother (Helena Bonham Carter) has a short but fun and frenzied role. While I do wish the handsome prince—who only gets one name, "Kit"—and the rest of his affiliates (Nonso Anozie, Stellan Skarsgard) were given more to do, Kenneth Branagh's take on Disney's original classic and the fairytale that proceeds it is fun and visually compelling—and not just because of the striking blue dress that Cinderella wears. The bonus features with Walt Disney Home Entertainment's Blu-ray disc also look at a lot of the details, and Disney movies anywhere has released this behind-the-scenes look, if you want to delve further in. With, additional scenes and an alternative opening, the set is a charming one, too. You can order Cinderella over at Amazon.
Furious 7 Blu-ray
The Fast & Furious franchise has been around for some time, and the last several movies have amped up the quality to become big, bold and expensive action films for a wide audience. The latest, Furious 7, received even more press thanks to the untimely death of Paul Walker, but thankfully, the film lives up to the hype. Furious 7 picks up after the events in the sixth movie in the franchise, and Dom (Vin Diesel), Letty (Michelle Rodriguez, Brian (Paul Walker) Tej (Ludacris) and the rest of the crew are trying to live regular lives. Unfortunately, it's not to be. An early scene between newcomer villain Deckard Shaw (Jason Statham) and Hobbs (Dwayne Johnson) sets the action tone for James Wan's latest, and we're roaring and ripping through ridiculous infiltration plans and chase scenes for the next two hours. It's all fun stuff, and if you already caught the theatrical edition, Universal Studios Home Entertainment has graciously included an even longer extended edition with the Blu-ray set. A slew of deleted scenes are also included, which flesh out Letty's story regarding her memory problems and her relationship with Dom. The Blu-ray set is easy to peruse despite offering a ton of extras. Nab your own copy here.
Love & Mercy Blu-ray
Love And Mercy is a weird, beautiful movie, which in many ways sums up The Beach Boys' masterpiece Pet Sounds. The film partially follows the time, money and energy that went into recording the classic album, and it looks at the larger deterioration of lead visionary Brian Wilson's mental health. Played at different stages by John Cusack and Paul Dano, the two men expertly share one Wilson, a sensitive, well-meaning searcher who is used, manipulated and somehow still lionized by those around him. At times, the film is a bit uneven, but overall, director Bill Pohlad's finished product is riveting in its own slow way. It probably helps that it's largely soundtracked by one of the greatest LPs of all-time. The disc itself is pretty good too. Featuring deleted scenes, a few featurettes and an audio commentary, it's not enough to rival the better releases of the year, but Lionsgate does offer fans more than enough to continue with the material and learn more after the viewing. You can purchase the movie here.
Other September 15 Blu-ray And DVD Releases
Furious 7
Cinderella
The Big Bang Theory: The Complete Eighth Season
Sleepy Hollow: The Complete Second Season
Empire: The Complete First Season
Aquarius: The Complete First Season
CSI: Cyber The First Season DVD
Fast & Furious: 1-7 Collection Limited Edition
Monkey Kingdom
The Jinx: The Life and Deaths of Robert Durst
Nightingale
CSI: Crime Scene Investigation - The Final Season DVD
Family Guy: Season 13 DVD
Heaven Knows What
Agent Carter: Season 1 (September 18 Amazon Exclusive)
Agents of S.H.I.E.L.D. Season 2 (September 18 Amazon Exclusive)
black-ish: Season 1 (September 18 Amazon Exclusive)
Week of September 15 Early Digital Releases
Naomi & Ely's No Kiss List (September 18) Magic Mike XXL Me, Earl and the Dying Girl (September 18)
September 22
The Flash: The Complete First Season Blu-ray
DC television and movies have often taken a serious outlook, so when The Flash hopped into the schedule last fall with a lighthearted tone and a spring to its step, audiences immediately knew they were in for something special. Still, it's rare for a Season 1 drama to hit a strong stride so early in its run, making The Flash: The Complete First Season a must-own for fans of the series. The 4-disc, 23 episode Blu-ray set introduces new villains, including big bads Grodd and Reverse Flash, and an incredible set of characters, starting with Barry Allen, but also including a strong father and police officer in Detective Joe West (Jesse L. Martin), a likeable lab rat who is still getting over a loss in Caitlin Snow (Danielle Panabaker), a fun and incredibly resourceful sidekick in Cisco Ramon (Carlos Valdes) and a mentor who is not exactly who he seems in Dr. Harrison Wells (Tom Cavanaugh). The season comes with an episode guide and a slew of extras, including deleted scenes and commentary. You know you have a hit on your hands when the audio commentary is worth a listen, as is here. If I have one complaint, it's that Warner Bros. Home Entertainment's Blu-ray set does not come with the Arrow hour of the Flash/Arrow crossover that aired last November. For that, you'll have to also purchase the Arrow Season 3 set. You can order The Flash: The Complete First Season over at Amazon.
Pitch Perfect 2 Blu-ray
Pitch Perfect 2 picks up sometime after the original movie. Most of the team is getting ready to graduate and move out into the big, wide world. Which means, of course, they need replacements to take over the Barden Bellas. That won't be an easy task, considering a wardrobe malfunction featuring Fat Amy (Rebel Wilson) has gotten them suspended from college a cappella. The only girl Beca (Anna Kendrick), Chloe (Brittany Snow), Cynthia-Rose (Ester Dean), Lilly (Hana Mae Lee) and Stacie (Alexis Knapp) can conjure up is Emily Junk (Hailee Steinfeld), a legacy Bella with a knack for songwriting. Like a lot of sequels, Pitch Perfect 2 tries to go bigger and bolder. It largely succeeds at that task, although some of the jokes in Elizabeth Banks' first directorial effort do fall flat. Still, if you aren't caught in stitches during a certain scene featuring a rowboat and "We Belong," we'd be shocked. There are a lot of previews to skip through before getting to the main menu, but once there, there are some fun and different extras in Universal Studios Home Entertainment's Blu-ray set. Those include a line-aca-rama, which pulls out some of the most quotable lines and an entire extra with the Green Bay Packers rapping, which is silly but fun. I was also quite partial to the Extended Musical Performances. Obviously, if this movie is not up your alley, you should know that already. If it is, order it here.
Jumanji Anniversary Edition Blu-ray
It's difficult to believe it has been 20 years since Chris Van Allsburg's fantastical children's story about a board game coming to life was turned into a movie. The movie, which stars Robin Williams, Bonnie Hunt and Kirsten Dunst was a hit during its time and is a good fit for home entertainment due to its continued success. Speaking of, in the years since its inception, Jumanji has remained a well-liked children's movie, and now Sony Pictures Home Entertainment is bringing the flick to Blu-ray for new audiences. This isn't the first time the Robin Williams film has headed to Blu-ray. In fact, Joe Johnston's flick originally hit Blu-ray back in 2011, and plenty of the special features carry over from that original set. However, Sony is also hard-selling its new Goosebumps feature with a sneak peek and a segment with the cast. It's not the best set we've ever seen, but if you don't own a copy of Jumanji, now might be a good time to nab one, and on the cheap.
Other September 22 Blu-ray And DVD Releases
Arrow: Complete Third Season
Zathura Anniversary Edition Blu-ray
The Indian In the Cupboard Anniversary Edition Blu-ray
Saint Laurent
Results Cristela: The Complete First Season DVD (this show has been cancelled)
The Last Man on Earth: The Complete First Season
WWE Summerslam 2015
The Cosby Show: The Complete Series DVD
Week of September 22 Early Digital Releases
San Andreas
Insidious 3
September 29
Cop Car Blu-ray
As a kid, if you came across a cop car and the keys literally fell into your lap, would you take it for a joyride? This question is what Jon Watt's movie Cop Car explores, with intriguing and somewhat sinister results. When two boys (James Freedson-Jackson and Hays Wellford) take a police care that is seemingly abandoned in a secluded area, they incur the ire of the tough and corrupt Sheriff Kretzer (Kevin Bacon), who wasn't exactly counting on the distraction. The premise is simple as is the landscape, set in an area with a lot of wide open spaces perfect for mischief, violence and plain old bad luck. Boardwalk Empire's Shea Wigham, The Practice's Camryn Manheim and Kyra Sedgwick also pop up in the film, with various consequences. While Universal Studios Home Entertainment's set is fairly Spartan, with only one "Making of" feature present on the disc, Cop Car is a vivid romp that should be able to be enjoyed again and again by the movie buff set. You can order a copy here.
Entourage The Movie Blu-ray
Entourage was a series that always liked to be flashy, but Doug Ellin's big budget production of the HBO franchise proves that adding more expensive cars and way more celebrity cameos doesn't always equate to major success. Though I don't believe revisiting Vince (Adrian Grenier), E (Kevin Donnelly), Turtle (Jerry Ferrara), and Johnny Drama (Kevin Dillon), not to mention the shenanigans between Ari (Jeremy Piven) and Lloyd (Rex Lee), is a total waste of time for fans, the movie should be a prime addition to the Entourage canon. I say should be because in that aspect the movie falls a little flat. Stick around for a nice Johnny Drama moment in the latter half, but expect that this may be one to rent rather than own. If you are enough of a fan that you do want to purchase Warner Bros. Home Entertainment's Blu-ray set, there are a few extras worth perusing. Watch the deleted scenes and gag reel, but especially give "The Making of Hyde"—the movie Vince and the gang were putting together in Entourage The Movie; it's a fun take on a segment the Blu-ray disc usually offers. You can order a copy here.
Other September 29 Blu-ray And DVD Releases
Spy
Poltergeist
Outlander: Season 1, Volume 2
iZombie: The Complete First Season DVD
Jane The Virgin: The Complete First Season DVD
Bones: The Complete Tenth Season DVD
Grimm: Season 4
The Slap
Zipper
Unexpected
Kids vs Monsters (Digital)
Your Daily Blend of Entertainment News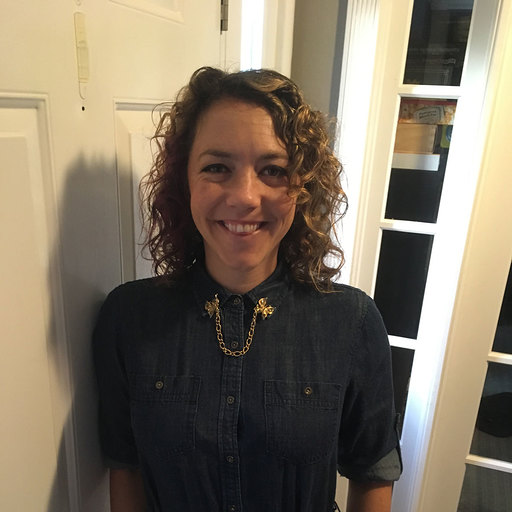 Reality TV fan with a pinch of Disney fairy dust thrown in. Theme park junkie. If you've created a rom-com I've probably watched it.