Netflix Taking A Note From Disney+ And Streaming A Musical, But There's A Twist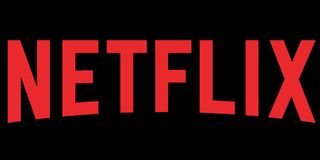 Netflix has become more and more known for releasing original content ranging from hard-hitting action films like Extraction to wildly popular documentaries like Tiger King, but now it looks like the streaming service is going to be taking a note from Disney+ and will stream its own musical. Except, there's a twist.
After Hamilton's wild success on Disney+, musicals are looking to become big business for streaming giants. In fact, we already learned Disney is planning to adapt another hit Broadway musical with Once On This Island, and now Netflix is hopping into the game by adapting the Broadway musical Diana, based on Princess Diana's life, per The BBC. The twist? Netflix will actually release the filmed version before the musical hits the Broadway stage.
The plan is to film the musical on stage in New York without a live audience. While we don't know when that will take place or when Netflix plans to release the musical on the streaming site, we do know that Diana is scheduled to hit Broadway on May 25, 2021. Broadway has closed its doors to the public through 2020 as the pandemic surges in certain locations.
So it makes sense a move like this might be made, though this is truly a first. A Broadway musical has never been released in a movie theater or on TV before first appearing on a stage. In the past, the fear was that if a Broadway show came to homes too soon, there wouldn't be any motivation to go see the production live. However, with Hamilton's success and the strange times we live in, perceptions and motivations may be changing.
The rush to streaming has also caused never-before-seen changes in how and when people see movies, which has only been exacerbated by current events. First, back in April, Universal made the tough choice to release Trolls World Tour back in April direct to VOD. More recently, due to current events, Warner Bros. made the unprecedented announcement that Tenet, after seeing several delays, would release internationally before hitting US theaters. This was also a surprise, considering Tenet was supposed to be a huge blockbuster that brought people back to theaters in the US. Tenet is set to release in the US on September 3.
In another big twist, Disney announced this month that Mulan, one of the studio's greatly anticipated live-action remakes, would skip a theatrical release and go straight to the streaming platform Disney+. On top of that, Disney is busy experimenting with what could be a new model and threw another curveball, noting Disney+ would charge an additional $30 for subscribers. only to see it.
Netflix, for its part, has long changed the way audiences have consumed content. From its humble beginnings as a DVD rental delivery service to its now giant streaming website, Netflix seems to have a knack for changing how the game is played. Diana coming to its streaming service first before hitting Broadway looks to be just another chapter in the ever-evolving market.
Your Daily Blend of Entertainment News
Your Daily Blend of Entertainment News
Thank you for signing up to CinemaBlend. You will receive a verification email shortly.
There was a problem. Please refresh the page and try again.