12 2020 Netflix Movies That You Really Need To Be Watching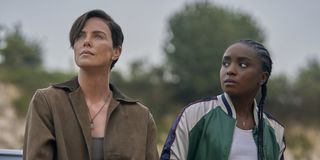 Netflix has come a hell of a long way in the last 15 years. It used to be that people would think about the company as that service that mails you rented Blu-rays and DVDs in red envelopes, but now it is not only the biggest streaming service in the world, but also regularly produces some absolutely massive original films. The company has grown to become a powerhouse in Hollywood, and that's very much continued through 2020 with a slate of awesome Netflix movies including hits like Da 5 Bloods, Enola Holmes, and The Old Guard.
Because their library is so big and because they put out new content so rapidly, it can be easy to lose track of all the best new titles that movie fans should be checking out, but that's exactly why you have your good friends at CinemaBlend to help you out. Looking back to the beginning of 2020, there have been a number of truly excellent films put out, including those both produced as originals and those picked up for distribution, and we've highlighted 12 of the best for you below!
Da 5 Bloods
While there is no denying the power of the big screen, Netflix has managed to get some of the greatest filmmakers of all time to produce original movies, and this past summer we saw a perfect example with the release of Spike Lee's Da 5 Bloods. It's an epic story about a group of Black Vietnam War veterans (Delroy Lindo, Clarke Peters, Norm Lewis, and Isiah Whitlock Jr.) who travel back to the South Pacific with two goals in mind: find and lay to rest the body of their fallen squad leader (Chadwick Boseman) and recover a lost, hidden treasure. It's a powerful and emotional cinematic experience, and one only made more powerful following Boseman's passing in August.
The Trial Of The Chicago 7
Courtroom dramas appear few and far between in modern Hollywood (perhaps a side effect of decades of Law & Order?), but there are few in the world that can construct that kind of story quite like A Few Good Men's Aaron Sorkin, and with his second directorial effort the filmmaker does a brilliant job bringing to screen one of the 20th century's most notorious cases. The Trial Of The Chicago 7 features not only passionate writing and excellent performances from stars like Sacha Baron Cohen, Mark Rylance, Eddie Redmayne, and Yahya Abdul-Mateen II, but also has arrived at a time when it's incredibly socially relevant to what's happening in the world.
The Old Guard
With memories of Aeon Flux having dissipated, Charlize Theron has become respected as one of the industry's most excellent ass-kicking heroes, from Atomic Blonde to Mad Max: Fury Road, and in 2020 she only further bolstered her record with the release of Gina Prince-Bythewood's The Old Guard – a badass action film centering on a team of immortals secretly moving through the world and trying to contribute the most good possible. She's joined by some fantastic co-stars including KiKi Layne, Marwan Kenzari, Luca Marinelli, Harry Melling, Matthias Schoenaerts, and Chiwetel Ejiofor, and considering that sequel talks have already begun, you should do yourself a favor and start obsessing now.
I'm Thinking Of Ending Things
If you're ever looking for a film that can totally turn your brain into a pretzel, the works of Charlie Kaufman are a great resource, and I'm Thinking Of Ending Things is one of his best movies in that regard. It starts out with a premise that's simple enough, following a girlfriend (Jessie Buckley) and boyfriend (Jesse Plemons) as they travel to have dinner at the boyfriend's parent's house, but before too long things start to spin out in surrealist absurdity, and it successfully manages to be both comedic and horrific. It's a winner, and a perfect Netflix release in that once it's over you can immediately go back through it to parse all the details and analyze the hell out of it.
The Lovebirds
When the COVID-19 pandemic shut everything down, Michael Showalter's The Lovebirds was one of the first movies to shift from theatrical plans to streaming, as Netflix purchased distribution from Paramount, and we're incredibly happy that happened because it means that the comedy now exists on a platform to be enjoyed over and over again. Kumail Nanjiani and Issa Rae make an excellent comedic duo playing an on-the-rocks couple who find themselves having a seriously crazy night when a man claiming to be a police officer commandeers their car and uses it to carry out a murder. It's one of the funniest films of the year so far.
Enola Holmes
On paper, the idea of telling a story from the perspective of Sherlock Holmes' teenage sister seems like a way for filmmakers to simply continue to exploit the legacy of the public domain detective, but that just makes Harry Bradbeer's Enola Holmes that much more enchanting. Millie Bobby Brown delivers the most charismatic performance of her young career thus far playing the title role, and the material is sharp and well-constructed, giving the teenage girl a fun mystery to solve and plenty of her own agency in the rapidly changing Victorian era.
The Willoughbys
It's always a bit of fun to see dark humor make its way into the animated film realm, and Kris Pearn, Cory Evans, and Rob Lodermeier's The Willoughbys is most definitely a standout in that realm in 2020. Based on the Lois Lowry book of the same name, it centers on a group of brothers and sisters who become fed up with their emotionally abusive and terrible parents and create a plan that will send them on what is hopefully a deadly adventure. It's kooky and weird, and at times hilarious, and sports an excellent voice cast including Will Forte, Maya Rudolph, Terry Crews, Martin Short, Jane Krakowski, and Ricky Gervais.
Uncorked
The story of a son who forgoes taking over the family business in hopes of blazing his own trail in life is one that audiences have seen play out time and time again in cinematic history – but what ultimately matters when it comes to plots like that is execution, and Prentice Penny's Uncorked is delightful. In this particular case it's the tale of a young man (Mamoudou Athie) who pursues a dream of becoming a master sommelier, much to the chagrin of his barbeque restaurant-owning father (Courtney B. Vance), and in addition to bucking a number of tropes and takes some surprising turns, it's an emotional, engaging, and intimate story that features wonderful performances from the leads.
A Shaun The Sheep Movie: Farmageddon
In 2015, Shaun The Sheep Movie turned out to be an absolutely lovely surprise, telling a beautifully animated, dialogue-less story about life on a farm, and its sequel, Will Becher and Richard Phelan's A Shaun The Sheep Movie: Farmageddon, matches it. This time around there is a peculiar alien with strange powers roaming around that makes things quite a bit weird, and the results are laugh-out-loud funny and even a bit emotional.
Project Power
With Marvel Studios being forced to sit out 2020, the year has featured far fewer superhero movies than normal, but Henry Joost and Ariel Schulman's Project Power proved to be a nice substitute this summer – albeit operating on a much, much smaller scale. The film features a tight, awesome, high concept plot that explores what would happen if there was a new drug on the streets of New Orleans that provided users with 15 minutes of random superpowers, and it sports an outstanding cast including Jamie Foxx and Joseph Gordon-Levitt. Its scope prevents the film from fully exploring its biggest ideas in its 114 minute runtime, but that also just means that there are a lot of exciting directions to go in a sequel.
Rebecca
If you're scrolling through Netflix unsure of exactly what it is that you want to watch, Ben Wheatley's Rebecca is a pretty damn solid choice in that it covers a lot of genre bases – going from being a romantic drama, to a haunted house horror movie, to a crime thriller. The movie has some big shoes to fill by being a remake of material previously adapted by Alfred Hitchcock, but it's well-made and beautifully shot in addition to featuring impressive performances from Lily James, Armie Hammer, and Kristin Scott-Thomas.
Extraction
Arriving on Netflix in late April, Sam Hargrave's Extraction proved to be tremendous medicine for those concerned that 2020 would wind up being devoid of big action blockbusters, as the film is basically 117 minutes of action. Tyler Rake is one of the most exciting heroes portrayed by Chris Hemsworth outside of the Marvel Cinematic Universe, and some of the sequences featured are just down-right impressive, including a 12 minute long chase constructed with multiple battle locations and no obvious cuts. And like the case with The Old Guard and Project Power, it very much looks like the film will prove to be only chapter one of a longer series.
How many of these 2020 Netflix movies have you seen? Which ones haven't you seen, but are now definitely going to check out? Hit the comments section with all of your thoughts, feelings, and opinions, and stay tuned here on CinemaBlend for all of the latest news and updates regarding the big titles set to hit the massive streaming service.
Your Daily Blend of Entertainment News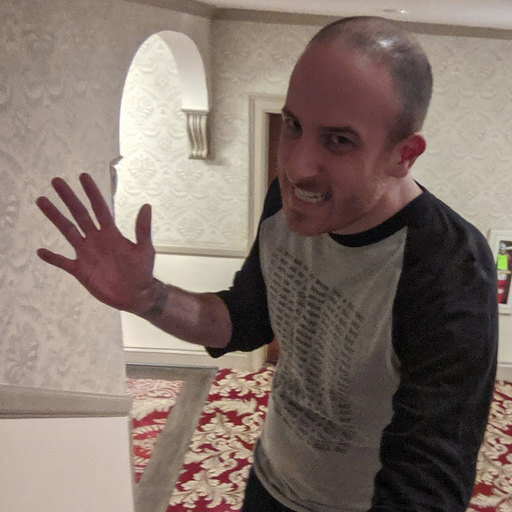 Assistant Managing Editor
NJ native who calls LA home and lives in a Dreamatorium. A decade-plus CinemaBlend veteran who is endlessly enthusiastic about the career he's dreamt of since seventh grade.