Upcoming Finn Wolfhard Movies And TV: What's Ahead For The Stranger Things Star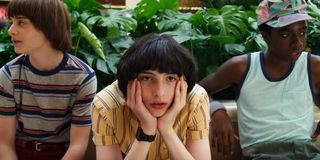 Over the years, the Stranger Things cast has gone from relatively unknown child actors to some of the most promising names in film and television. Millie Bobby Brown has become a superstar with appearances in Legendary's MonsterVerse, Caleb McLaughlin is riding high after an outstanding performance in Concrete Cowboy, and the list goes on. Not to be outdone by his costars, Finn Wolfhard is also on quite a run of his own with some major projects coming up while we all eagerly await the premiere of Stranger Things Season 4.
So, what Finn Wolfhard movies and TV shows can we expect to see from the Stranger Things star as he continues to grow as an actor and bolster his growing filmography? Quite a lot, actually. From the upcoming release of Ghostbusters: Afterlife to a promising animated sci-fi series called New-Gen, expect to see a lot more of Finn Wolhard in the near future.
Ghostbusters: Afterlife - November 11, 2021 (Completed)
After making a name for himself on Stranger Things, which is essentially a love letter to '80s sci-fi, horror, fantasy, and pop culture in general, Finn Wolfhard will be one of the driving forces in the latest entry in the Ghostbusters franchise. Later this year, Wolfhard will take on the role of Trevor in Jason Reitman's long-awaited Ghostbusters: Afterlife. A direct sequel to the first two films in the series (and skipping past 2016's Ghostbusters reboot), the movie will follow two children (played by Wolfhard and McKenna Grace) and their mother (Carrie Coon) as they move into a farm once owned by their late grandfather, Egon Spengler, and uncover his long-forgotten past.
The movie, which has been in the works for years at this point, will also see the return of most of the Ghostbusters cast, including Bill Murray, Dan Aykroyd, Ernie Hudson, Sigourney Weaver, and Annie Potts all reprising their roles from the 1984 classic. Ghostbusters: Afterlife is also produced by Ivan Reitman, the father of the film's director and the man behind the first two installments in the franchise.
Production on Ghostbusters: Afterlife started and finished back in 2019 when the movie was scheduled to land in theaters in July 2020. That date, however, was abandoned with the closure of theaters around the world and pushed back several times before being shifting to a November 11, 2021 release. There has been plenty to hold fans over in the meantime, including the April 2021 clip showing the return of another iconic Ghostbusters character along with Paul Rudd.
Pinocchio - TBD (Filming)
There have been countless adaptations of Carlo Collodi's The Adventures of Pinocchio over the years, but the latest version, which will land on Netflix at some point in the near future, sounds like it will be much darker in tone. The stop-motion animated musical directed by the team of Guillermo del Toro and Mark Gustafson, will follow Pinocchio (Gregory Mann) as he comes to life and dreams of becoming a real boy in 1930s Fascist Italy. Following his creation by Geppetto (David Bradley), the wooden puppet takes a liking to mischief and begins playing cruel tricks on those around him.
The Pinocchio cast will also feature the voices of Ewan McGregor as the Talking Cricket, Ron Perlman as Mangiafuoco, Tilda Swinton as the Fairy with Turquoise Hair, Cate Blanchett as The Dove, Finn Wolfhard as Lampwick, and several other notable stars.
Guillermo del Toro has been working on getting his darker version of Pinocchio off the ground since 2008 and went through a series of ups and downs before Netflix stepped in and revived the project in October 2018 with a release at some point in 2021. The exact release date remains unknown at this point, especially after Netflix announced that Pinocchio could be pushed back to 2022 or later.
When You Finish Saving The World - TBD (Post-Production)
In 2020, Jesse Eisenberg released his award-winning Audible Original audio drama When You Finish Saving the World, a moving story of a father (Nathan Katz, voiced by Eisenberg), a mother (Rachel Katz, voiced by Kaitlyn Dever), and a son (Ziggy Katz, voiced by Finn Wolfhard) that followed the three as they tried to figure out their own lives as well as the future of the family. A hit as soon as it was released, When You Finish Saving the World received an Audie Award in the Original Work category and was quickly given the film adaptation treatment.
That movie, which will use the same name and a slightly reconfigured story will be released through A24 with Finn Wolfhard reprising his role from the original audio drama. This time, however, the story will focus more on the relationship of Ziggy with his mom (this time named Evelyn, played by Julianne Moore) with Jesse Eisenberg stepping behind the camera for his directorial debut.
Production on When You Finish Saving the World got underway in January 2021 and wrapped in March, though there is no word on exactly when the comedy-drama will be released.
Duncanville Season 2 - May 23, 2021 (Completed)
Duncanville, the Fox adult animated sitcom created by Mike Scully, Julie Thacker Scully, and Amy Poehler, will be returning for a second season showing the adventures (and misadventures) of the titular Duncan (Poehler) on May 23, 2021.
In addition to all the returning voice actors including Ty Burrell, Riki Lindhome, Rashida Jones, Wiz Khalifa, and more, Duncanville Season 2 (or at least the premiere episode) will feature a miniature Parks and Recreation reunion with the likes of Aubrey Plaza, Adam Scott, Retta, and Nick Offerman all appearing in some shape or form. This was revealed in a tweet from Mike Scully that also announced Finn Wolfhard would be making a special appearance, though it remains to be seen if he will be full-time fixture or just on for a single episode.
That isn't the end of the good news for fans of the Fox comedy, as Duncanville was picked up for a third season in April 2021, which could open the door for more crossover episodes with everything from The Simpsons to Family Guy in the future.
Stranger Things Season 4 - TBD (Filming)
One of the most anticipated returning Netflix shows, Stranger Things will make its return to the streaming service at some point in the near future, but no one is really sure when or what the fourth season will actually be about. There are certainly plenty of rumors, fan theories, and speculation about how things will end up for the Hawkins crew and key characters sent off to Soviet prison camps as we all anxiously await the next chapter in the Duffer brothers' hit show.
We do know that Stranger Things Season 4 will fill us in on what exactly happened to Jim Hopper in the Season 3 finale back in 2019, as well as how everyone will get back together after going their separate ways, but a lot of what awaits us remains a mystery, which honestly gives everyone even more time to speculate. And this doesn't even begin to touch on all the returning characters including one that may or may not be a huge spoiler for longtime fans of the sci-fi adventure series.
Production initially kicked off on Stranger Things Season 4 back in February 2020 but things had to be put on ice a few weeks later with the COVID-19 pandemic brought the entertainment industry to a screeching halt. Things finally picked back up that September with principal photography ongoing throughout the early part of 2021. No release date or even a release window has been disclosed at this time.
New-Gen - TBD (Filming)
Finn Wolfhard has appeared in multiple sci-fi and horror movies and TV shows throughout his career and now he will add another title to that list: New-Gen, the upcoming animated adaptation of the Marvel Comics series of the same name that got its start back in 2008. The animated series, which does not yet have a network or streaming platform attached, will follow twin brothers and nanotech-enhanced superheroes voiced by Wolfhard and his brother and voice-artist Nick Wolfhard, as they try to save their world from utter destruction, and preserve the ecologically sustainable paradise.
In addition to the two Wolfhard brothers, the New-Gen cast also features some the major established and up-and-coming stars. For starters, Game of Thrones' Lena Headey will take on the role of Thea, the beautiful and prothetic matriarch of the Association of the Protection of New-Gen. Joining her will be Luke Wilson, who will play a character by the name of Roboduck, a sidekick with the ability to burp fire. Anya Chalotra, of The Witcher fame, has also joined the cast.
When New-Gen was first announced in 2020, it was revealed that the show would cater towards a younger audience while also having qualities for older and more mature audiences. No release date has been announced for the new Marvel Comics show, but the series has already entered production.
It is clear to see that we have yet to see the end of the Finn Wolfhard phenomenon and probably won't for some time with everything he has coming out down the road. If you want to know what else you'll be able to see in theater as you await Ghostbusters: Afterlife, check out our list of 2021 movie premiere dates.
Your Daily Blend of Entertainment News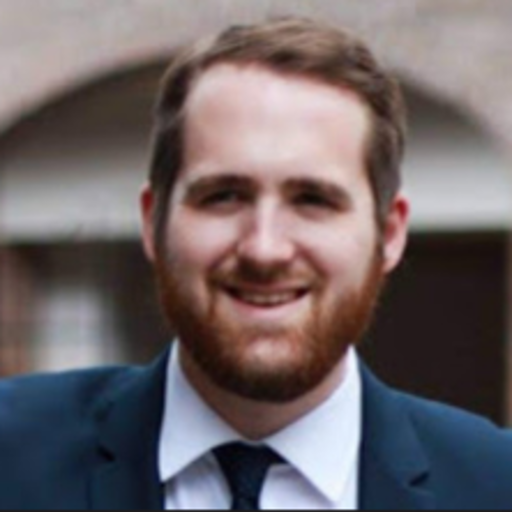 Philip grew up in Louisiana (not New Orleans) before moving to St. Louis after graduating from Louisiana State University-Shreveport. When he's not writing about movies or television, Philip can be found being chased by his three kids, telling his dogs to stop barking at the mailman, or yelling about professional wrestling to his wife. If the stars properly align, he will talk about For Love Of The Game being the best baseball movie of all time.