Reese Witherspoon Movies And TV: What To Watch Streaming If You Love The Legally Blonde Star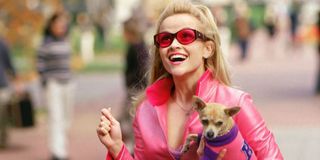 CinemaBlend participates in affiliate programs with various companies. We may earn a commission when you click on or make purchases via links.
When it comes to the epitome of Hollywood stars, one of the first actresses that always pop up in my mind is Reese Witherspoon. I feel like we have all seen her in at least one movie that we all adore. Maybe it's her portrayal of a badass lawyer in Legally Blonde, or maybe it's her turn in dramatic shows like Little Fires Everywhere. Regardless, Reese Witherspoon never seems to fail.
It makes me wonder what exactly is out there in the streaming world for you to enjoy if you have a bit of a craving for the Hollywood star. Well, look no further than this list, as these are the best Reese Witherspoon movies and TV shows for you to check out the next time you're on your favorite streaming service.
A Wrinkle In Time (Disney+)
Starting off this list, we take a look at one of Reese Witherspoon's more recent entries, the Disney film, A Wrinkle in Time. This movie, based on the famous book of the same name, follows the story of Meg Murray, a girl who is able to travel through time in order to save her father from evil forces that surround them, and gets help along the way from various (sometimes magical) characters.
It's a classic novel for a reason, and the movie is just as fantastically beautiful as you would expect it to be. Reese Witherspoon is great as Mrs. Whatsit, and the costuming in A Wrinkle in Time is absolutely spot on. You can barely tell who Witherspoon is. For fans of fantasy, this is definitely your way to go.
Stream A Wrinkle in Time on Disney+.
Rent A Wrinkle in Time on Amazon.
Mud (HBO Max)
Moving into the drama category, which Reese Witherspoon has tackled so effortlessly, we take a look at Mud. The plot revolves around two Arkansas teenagers finding a boat that was stuck high in a tree on a small island, who actually end up discovering that someone is living in there, a man who goes by the name Mud.
The story, while it can be strange at times, is extremely compelling, and the characters really carry you from scene to scene thanks to the great acting talent of Reese Witherspoon and Matthew McConaughey. You want to know so much about who they are and where they came from – especially Mud. It's such a crazy scenario but works so well.
Four Christmases (Netflix)
I mean, we can't have a Reese Witherspoon list without this classic movie for you all to watch. Four Christmases, starring Reese Witherspoon and Vince Vaughn, tells the age-old tale of Christmas at home – except it's about a couple visiting all four of their divorced parents' homes on Christmas Day. Talk about crazy.
I mean, you can watch a Christmas movie at any time of the year, in my opinion. I absolutely love Witherspoon in this. It's quintessential Reese, and she shines in her comedic role, as always, but there's something warm about it, too. I always seem to move towards it when I'm feeling down, because Christmas movies always bring a certain amount of joy into your life. Plus, the comedy really nails.
Stream Four Christmases on Netflix.
Rent Four Christmases on Amazon.
Big Little Lies (HBO Max)
One of Reese Witherspoon's most talked-about roles as of late has been this amazing HBO show, which took the world by storm. In Big Little Lies, a death has happened in the town of Monterey, California, and five women get dragged into the murder investigation.
It's a real whodunit, and Big Little Lies does it fantastically well. This show was nominated for several Primetime Emmy Awards, Golden Globes, and more, especially for the acting. And, I mean, with an all-star cast alongside Witherspoon, such as Nicole Kidman, Zoe Kravitz, and the amazing Meryl Streep, how can this show not be amazing?
Stream Big Little Lies on HBO Max.
Rent Big Little Lies on Amazon.
Walk The Line (Cinemax Go)
Did you know that Reese Witherspoon is also an Academy-Award winner? Did you ever want to see the movie that she actually won the award for? Well, look no further than Walk the Line. This biographical musical covers the story of the famous country singer, Johnny Cash, and his romance with June Carter, whom Reese plays.
Once you see this film, you can really understand why Witherspoon won the Oscar. Her acting is absolutely phenomenal in this film. Sometimes I find it hard to believe that this is the same woman I just watched in Four Christmases, because she is transformative as June Carter. Even the music was fantastic and I'm not even a huge country fan. You won't regret streaming this Witherspoon classic.
Stream Walk the Line on Cinemax Go.
Sweet Home Alabama (Peacock)
When I think of Reese Witherspoon, this is always one of the first movies that come to mind, just for how sweet and adorable it is. Sweet Home Alabama follows the story of a young woman, who, after reinventing herself as a New York City socialite, has to return home to Alabama to obtain a divorce from her husband after several years of separation.
It's about as standard as you would expect from a rom-com, but the charm still works no matter what. It makes you laugh and smile and wish that you had that special someone to love and hold while viewing the film. No matter what you do, you're always going to love your first love, and that's really what this film speaks about. It's super sweet in every way.
Stream Sweet Home Alabama on Peacock.
Rent Sweet Home Alabama on Amazon.
Little Fires Everywhere (Hulu)
Reese Witherspoon has been on her game lately in the TV industry, because we are taking a look at another role that had her buzzed about as one of the best TV actresses of 2020. Little Fires Everywhere is set in the 1990s, in a suburb of Cleveland, Ohio, where Witherspoon and Kerry Washington both play mothers from two completely different socioeconomic backgrounds.
From the premise, it doesn't sound that crazy, but let me tell you that this show gets intense. Like, so much more intense than you would expect it to be. The acting from Reese Witherspoon and Kerry Washington takes the cake, but the story is engrossing and will have you binging the series from not being able to stop.
Stream Little Fires Everywhere on Hulu.
Rent Little Fires Everywhere on Amazon.
Election (Amazon Prime)
Now we travel all the way back in time to the 1990s, with one of Reese Witherspoon's many early breakout roles. Election is all about the politics of high school, and Witherspoon plays an overachieving student who is running for class president, when a social studies teacher (played by Matthew Broderick) who doesn't like her tries to tamper with her ballot count.
At the time, the movie wasn't a blockbuster (it has since become a classic), but it received positive reviews from critics, as well as several nominations for Reese Witherspoon. This is often credited as one of the films that really put her on the map for stardom, and it's so much fun – it's like a classic high school movie mixed in with a pretty compelling story.
Stream Election on Amazon Prime.
Cruel Intentions (HBO Max)
As we take a look at another movie from the '90s, we see Reese Witherspoon really wanted to do as many classics as possible. Cruel Intentions is a romantic drama film that follows the story of two wealthy step-siblings, both quite manipulative, who agree to a bet of sexual conquest without any form of punishment.
Look, if you haven't heard of Cruel Intentions, you've either been living under a rock or haven't watched movies. While it is a bit sexy and has moments where things would most certainly not fly today, I believe that it's worth the watch for just the craziness, even if you only see it once. It's even cooler to find out that Witherspoon actually helped with writing it.
Stream Cruel Intentions on HBO Max.
Rent Cruel Intentions on Amazon.
The Morning Show (Apple TV+)
The final TV show on our list with Reese Witherspoon is a doozy, and the whole cast list for The Morning Show almost makes me want to rewatch it. This Apple TV+ original follows the story of what the news is really like in the morning from those who bring it to us, from the daily rituals they go through to the struggles that they may face.
The show itself is super interesting and very realistic to what an actual morning show is like, especially in the last couple of years as they constantly try to revamp everything. But, the story of The Morning Show is really what captures you. While the stars are there, with Jennifer Anniston as the lead and Reese Witherspoon at her side, you barely remember that they are big-time celebrities. They're only amazing news reporters at that moment.
Stream The Morning Show on Apple TV+.
Fear (HBO Max)
For the earliest entry on this list, Reese Witherspoon really took the world by storm with Fear, fully becoming a national sensation when this film became a sleeper hit at the theaters. This classic psychological thriller is all about a wealthy family whose lives are seemingly changed overnight and threatened when their daughter begins to date an attractive yet mysterious young man.
Does the plot sound like it's been done twenty times over? Yes. But, let me tell you that Fear is still as much fun as you would expect it to be. It's almost strange to see Reese Witherspoon practically look the same as she did all the way back in 1996, but she does a fantastic job in the lead, and Mark Whalberg also has great chemistry with her, becoming a chilling villain for the movie to root against.
Legally Blonde (Netflix)
I mean, it's the reason you're here, right? Legally Blonde follows the story of Elle Woods, a college graduate who decides that she's going to work and study to get into Harvard so she can prove to her ex-boyfriend that she's just as smart as he is when he dumps her after saying he needs a smarter girl.
It's a classic for a reason. If you haven't heard of Legally Blonde, I don't know where you've been. There's romance, comedy, and some of the best one-liners in movies ever ("I object!"). With a sequel, and a third movie coming out, hopefully, soon, watching Legally Blonde now while it is on Netflix would be the best decision you could make.
Stream Legally Blonde on Netflix.
Rent Legally Blonde on Amazon.
Now that's enough hours worth of television to last you for ages. Reese Witherspoon has been in so many amazing films, from the best movies on Netflix to some of the best movies on Amazon Prime. I can't wait to see what she has in store for us in the next couple of years.
Your Daily Blend of Entertainment News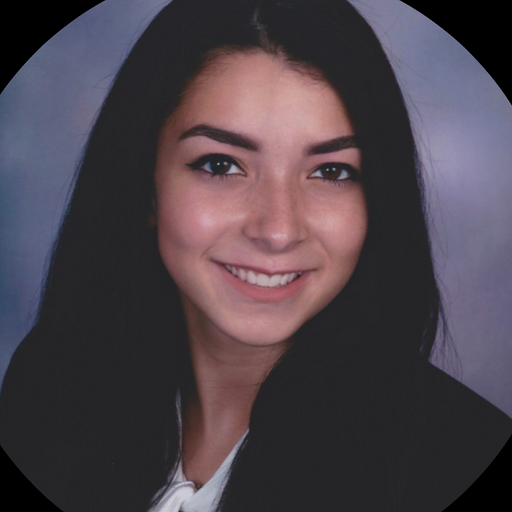 Big nerd and lover of Game of Thrones/A Song of Ice and Fire. Will forever hate season eight. Superhero and horror geek. And please don't debate me on The Last of Us 2, it was amazing!