The Cord Cutter Podcast #55: Netflix In January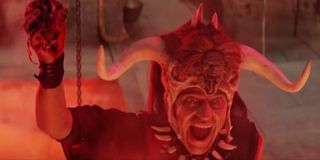 Welcome to The Cord Cutter Podcast #55! The new year is here and Mick and Adrienne have lots to discuss, because Netflix (as usual) has tons of movies and shows coming at you this month! January has lots in store for us as we come down off the high of the holidays, and many things will hit the service on New Year's Day, just in time for some post ring-in-the-new-year binging. We'll be treated to more Netflix Originals than you can count, classic movies and some of your favorite TV shows, not to mention a few big name movies which only released in the past year. So, curl up in your favorite seat in front of the television and prepare to add some cool stuff to your queue!
January has plenty of good viewing possibilities for everyone, whether your tastes run toward TV binges, movie marathons, well-received drama, rollicking adventure, superhero fare or silly comedy. Among the big name releases are a much-loved adventure franchise which is planning another installment, one of the most celebrated superhero films of all time, and some of Disney's biggest films from 2018.
The Netflix Originals aren't lacking this month, either. The streamer is bringing you final seasons of a beloved children's show and a goofy (but heartfelt) comedy, a futuristic sci-fi drama, a subversive comedy documentary series headed up by a rapper, and the second season of a show that might very well be getting cancelled soon. If you want the full list, be sure to check that out right here. Ready to dive in? Great! Read on to get the lowdown on this week's podcast and then listen for yourself above!
1:30 - Big Name Releases
22:35 - Mentions Only
23:50 - Netflix Originals
43:10 - What's Leaving
Now, get in on the fun and have a listen to The Cord Cutter Podcast #55! And, be sure to subscribe to The Cord Cutter podcast on iTunes, right here!
Bachelor Nation, Gilmore Girl; will Vulcan nerve pinch pretty much anyone if prompted with cheese...Yes, even Jamie Fraser.
Your Daily Blend of Entertainment News
Thank you for signing up to CinemaBlend. You will receive a verification email shortly.
There was a problem. Please refresh the page and try again.