Why Kylie Jenner Actually Broke Up With Tyga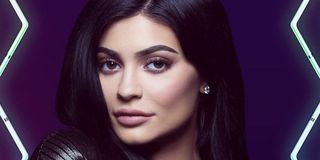 Kylie Jenner is ready to talk about her split from Tyga. According to the 20-year-old reality television personality, she and her rapper ex-boyfriend parted on friendly terms. In fact, Jenner made it sound like the split was a mutual decision, but she had at least one particular reason to drop out of the relationship. The youngest Kardashian-Jenner sibling broached the topic on the latest episode of her new reality television show when she said:
Kylie Jenner opened up about her split from Tyga on E!'s Life of Kylie, which focuses on her fast-paced life with family and friends. Although the level-headed response sounded smart and on the level, there was a noticeable tinge of melancholy that peeked through when she intimated that she did not want to look back and regret giving her heart to him.
On the episode, Kylie Jenner's close friend Jordyn Woods chimed in by saying it can be hard to end a super close relationship and then feel the urge to avoid the other person when crossing paths. (This situation played out literally when Jenner and Woods bumped into Tyga in an uncomfortable moment at Coachella.)
Kylie Jenner seemed to agree with Jordyn Woods, but she said the hardest part for her is the way the media blasts her breakups on the Internet. Jenner indicated how that aspect makes her feel like she is in a relationship with the world instead of one person.
Earlier this summer, Tyga opened up about his break-up with Kylie Jenner. The 28-year-old rapper explained that he and the Keeping Up with the Kardashians celebrity were in different places in life. However, Tyga indicated that a difference in maturity was not the only disparity, saying Jenner is surrounded by too many people encouraging her to remain in the spotlight as much as possible for as long as possible. Although he is also a figure in Hollywood, Tyga does not want to be on all the time.
So, both Kylie Jenner and Tyga seem to have moved on from the relationship in non-confrontative ways. In fact, Jenner supposedly has been cozying up to rapper Travis Scott. But Tyga said he sees no future reconciliation between him and Jenner, so he has no negative feelings about her moving on with someone else.
Then again, in his radio interview, Tyga also discussed Blac Chyna, the mother of his child, and Rob Kardashian, Kylie Jenner's older brother. And he made it seem like he wanted nothing more than to leave all the Kardashian-Jenner drama in the past, so the break-up might have a been a great way for both Jenner and Tyga to both achieve a hard reboot.
Your Daily Blend of Entertainment News