One Stranger Things Star Just Got Caught With Cocaine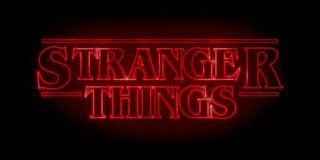 Charlie Heaton's weekend got turned "upside down" when airport security at Los Angeles International Airport (LAX) allegedly found trace amounts of cocaine on him on Thursday, October 26. The 23-year-old English actor, who plays Jonathan Byers on Netflix's hit supernatural drama Stranger Things, apparently was denied entry to the United States upon his arrival at LAX because of the incident.
Charlie Heaton was on his way to Westwood, California, to join his Stranger Things castmates Winona Ryder, Gaten Matarazzo, Millie Bobby Brown, Finn Wolfhard, Noah Schnapp, Caleb McLaughlin, Joe Keery, Natalia Dyer, and Matthew Modine for the premiere screening and post-screening after party of the show's second season. Allegedly, airport sniffer dogs caught the scent of a white powder Heaton had on him. When the substance turned out to be cocaine, Heaton had to fly all the way back to the United Kingdom and miss the big Hollywood event.
Reportedly, the United States Customs and Border Protection confirmed the initial reports for various entertainment news outlets, which went on to piece together elements of the story. For example, The Hollywood Reporter said a law enforcement source from the airport revealed Charlie Heaton confessed to consuming some of the substance before the authorities had stepped in. The newspaper said a law enforcement agent explained,
Then a source for The Sun said the police did not arrest or charge Heaton; however, he had to wait several hours and fly back the same night. Because an arrest did not occur, The Independent surmised the amount of the drug was small enough for officials to rule it only for personal consumption, as opposed to an amount that might indicate an intent to sell. Although Heaton did not get arrested, it is unclear what will happen to his status for future legal entry into the United States.
Charlie Heaton's spokesperson did not comment on the reports. Moreover, there are no reports of Stranger Things' representatives mentioning it either. But they might have their hands full with all the praise that has been coming their way since Stranger Things 2 debuted on Netflix on Friday, October 27.
Of course, the first season of Stranger Things received positive reviews and accolades, including the Screen Actors Guild Award for Outstanding Performance by an Ensemble in a Drama Series. Many fans have already binge-watched the second season and said it is as fantastic as the first, so the stars of the show are on top of the world. The kids from this show are talented and have every professional door open right now, so hopefully, Heaton can get his head on straight and move forward.
Your Daily Blend of Entertainment News