The 10 Most Popular TV And Movie-Related Porn Searches Of 2018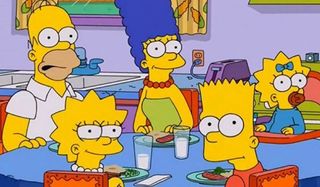 As I'm sure you've noticed, 2018 is quickly drawing to a close. This means that everyone and their momma is putting together end of the year lists, and, well, our friends at Pornhub have several lists of their own that most of our mothers will probably want to stay away from. Not content with just letting us in on what porn searchers were looking for in 2018, the dedicated folks at Pornhub have put together stats on pretty much everything related to porn and how people use the site. Included in these impressive numbers? The top TV and movie porn searches of the year, because if you need a little...alone time, and are sadly lacking in inspiration, there's just nothing better than checking out some of your favorite movie and television characters doing, um, whatever it is that will make your alone time enjoyable.
So, if you happen to be planning a hot night with yourself and want something a bit different, or if you just want to see whether or not everyone is into the same movie and TV characters as you, you're in the right place. Let's go ahead and take a look at 2018's most popular movie and TV porn searches!
10. The Simpsons
Well, it's hardly a surprise that the first family of television animation in on this list. The Simpsons has been a staple on Fox for a whopping 30 seasons, meaning that millions upon millions of people have literally grown up with the show. As such, it makes good sense that those of us who've had visions of Bart, Lisa, Marge and Homer (I guess) dancing in their heads since childhood or young adulthood would want to return to that well whenever other thoughts run dry. It should also be noted that there's no shortage of animated characters on the Pornhub list, so I suppose there's something to be said for letting your imagination run wild with a character that has no real world counterpart for all us porn lovers to contend with.
9. Lara Croft
Well, well, well. Look who landed on the Pornhub list in the same year that her rebooted (potential) film franchise hit the big screen. Everyone's favorite Tomb Raider has been a part of the public consciousness since 1996 when she first appeared in video games, but her latest movie helped propel the tank top-wearing adventurer to an 124% increase in pornoriffic searches from 2017. I'm sure she'd be quite proud were she a real lady person, too. I'm just going to chalk this up to some folks enjoying the attentions of someone who could help them get out of a serious jam, not to mention probably enjoying a tough woman who's always covered in sweat, scars and a wide variety of weapons. I get it. I totally get it.
8. Wonder Woman
Alright, who among us is not fantasizing about being Wonder Woman...or being with Wonder Woman? Really, either scenario lends itself to some great porno possibilities, I must say. As one of the most badass superheroes of all time, she has ruled comics for decades. Now, of course, we've been treated to several years of big screen interpretations of the (basically) immortal warrior, courtesy of the DCEU and Israeli actress Gal Gadot. Kudos, once again, to those of us who desire some time with a strong, smart, tough woman who still knows how to show some tenderness. This is about her personality, right? And not just her propensity for wearing what is sort of a bathing suit in public...right? Come on, peeps, don't let me down.
7. Game Of Thrones
You don't have to be some Pornhub insider to know that Game of Thrones, HBO's mega hit fantasy series, is tops when it comes to people looking for porny things. All you really have to be is someone who pays attention to, well, life, because GOT is filled with all the ingredients that would lead to a lusty populace getting real interested in the show. First of all, many of the cast members are hot as hell, including our unintentionally incestuous friends Dany and Jon, above. They've got Sharon in accounting and Jason in marketing beat, so why waste time on those semi-attractive losers from work? Secondly, GOT is already cock-a-block...oops, I mean, chock-a-block with sex scenes and nudity; no one actually has to think too hard to get from what they've seen on the show to something they might see in porn. Also, there've already been tons of porn parodies, so, the universe has really made this one very easy if you need to have some fun, but are a teensy bit lazy.
6. Avengers
Am I the only dirty bird who assumes that folks are searching for the entire superhero team known as the Avengers for fictional orgy purposes? No? Good, I knew you were my people. Thor, Black Widow, Iron Man, Hulk, et al had a major year with the release of Avengers: Infinity War, and many fans knew that the big screen Marvel heroes wouldn't be the same after that film, so I can certainly see why enough searched for Avenger-porn to give the term a boost by a whopping 783% from last year. I can't help but wonder, though. Do you want them using their powers in these scenarios? Are they in costume? Hang on, let me just do a little search...
5. Family Guy
While not an animated TV mainstay at the level of The Simpsons just yet, Family Guy has still been around for 17 seasons, which is long enough for a whole generation of people to have grown up, well, if not watching the show, trying to watch the very adult show whenever their parents weren't around. The Simpsons doesn't tend to aggressively tackle the conventions of network TV, but Family Guy certainly does, and its frequent use of sexual innuendo, lewd jokes, images, and the like have probably endeared the show to a wide range of individuals. Plus, I think we can all admit that Lois is kinda hot, so, there's that.
4. Star Wars
It's already pretty obvious from looking at previous entries on this list that those who love fantasy and sci-fi can sometimes become very attached to the characters they love. And, with a longstanding property like the Star Wars franchise, things are no different. The space opera's unofficial holiday, May the 4th, saw its porn searches grow by 598% over last year. And, in accordance with the idea of all being right in the world, Princess Leia reigned as the most searched Star Wars character. Again, I'd like to believe that this has something to do with her take-no-prisoners personality, but am willing to concede that most of it will be because of her time as a barely-dressed slave. After eyeing the above photo, though, I can't really be mad at that.
3. The Incredibles
Man, see what I was saying about animation making it easy for folks to use their imaginations? The incredible superfamily at the crux of this search saw an insane 983% increase (the highest on this list) from last year just a few days after the long-awaited sequel, The Incredibles 2, opened. Some of you have likely been harboring crushes on these characters since you were children (which I'm going to use as the reason why it's actually OK that three of these characters are kids themselves...ahem), and now that you know what to do with all that unexplored imagination, you're really going to town, aren't you?
2. Elastigirl
A simple image search for "Elastigirl" just to get a photo for this story led to results that quickly became rather naughty, so I'm going to go ahead and guess that several of you who searched for The Incredibles actually just wanted to look for Helen Parr in her super tight suit, and, honestly, who can blame you? She's got all those...stretchy parts. I don't specifically know how that will come in handy when we're talking about porn, but that's only because I'm totally not allowing myself to think about it. Enjoy your fantasies!
1. Harley Quinn
Applause all around for the one place where DC seems to be able to trump Marvel every time. Porn lovers can't live without getting them some Harley Quinn, and she tops the searches for movie and TV characters with over 10 million in 2018. We also know that some of you have a thing for clown porn, so I'm sure this feeds into those searches and vice versa. What can I say? The erstwhile Dr. Harleen Frances Quinzel, PhD has lost her mind and y'all love it. She's wild, curvy and ready to show you a good time...until she tries to beat you to death with her giant mallet, anyway, so enjoy yourselves while you can!
Your Daily Blend of Entertainment News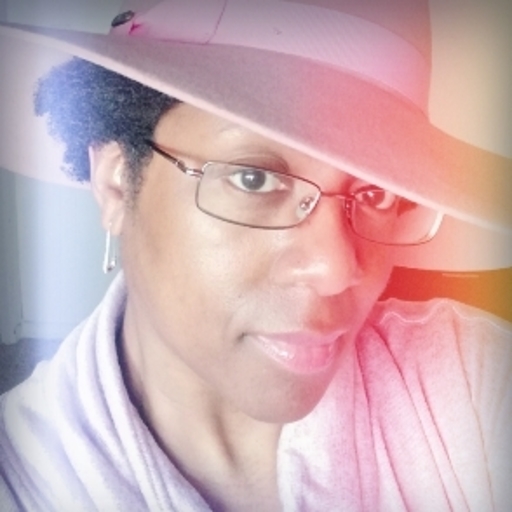 Yennefer's apprentice, Gilmore Girl; will Vulcan nerve pinch pretty much anyone if prompted with cheese...Yes, even Jamie Fraser.