2022 Netflix TV Show Premiere Dates: All The Confirmed New And Returning Series
We're going back to Reseda and so many other places...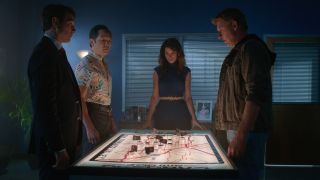 (Image credit: Netflix)
Despite facing stiff competition from the growing number of streaming services currently available, Netflix remains to be one of the best platforms around with a massive collection of original shows. It looks like that trend will continue on into 2022 with a variety of shows that stands toe-to-toe with anything the brand has put on in the past few years.
If you want to know about all the Netflix TV show premiere dates for both new and returning shows throughout 2022, then you have come to the right place. Below will you find all those series and when they are set to kick off. But please note, all release times are at 3:01 a.m. ET (12:01 a.m. PT), and all new series are listed in ALL CAPS.
December 2022 Netflix Premieres
Netflix will end the 2022 calendar year with the return of one of its most popular shows -- Emily in Paris Season 3 -- as well as the long-awaited arrival of The Witcher: Blood Origin in December.
Thursday, December 1
JoJo's Bizarre Adventures: Stone Ocean
Friday, December 2
Firefly Lane Season 2
HOT SKULL
My Unorthodox Life Season 2
Wednesday, December 7
I HATE CHRISTMAS
THE MOST BEAUTIFUL FLOWER
SMILEY
Too Hot to Handle Season 4
Thursday, December 8
HARRY & MEGHAN
Friday, December 9
CAT
Dream Home Makeover Season 4
HOW TO RUIN CHRISTMAS: THE BABY SHOWER
Money Heist: Korea Part 2
Saturday, December 10
Alchemy of Souls Season 1 Part 2
Tuesday, December 13
GUDETAMA: AN EGGCELLENT ADVENTURE
Last Chance U: Basketball Season 2
Single's Inferno Season 2
Wednesday, December 14
GLITTER
Thursday, December 15
SONIC PRIME
Friday, December 16
A STORM FOR CHRISTMAS
COOK AT ALL COSTS
DANCE MONSTERS
FAR FROM HOME
Paradise PD Season 4
THE RECRUIT
SUMMER JOB
Monday, December 19
TROLLEY
Wednesday, December 21
Emily in Paris Season 3
I Am a Killer Season 4
Thursday, December 22
Alice in Borderland Season 2
Friday, December 23
PIÑATA MASTERS!
Sunday, December 25
Daughter from Another Mother Season 3
TIME HUSTLER
THE WITCHER: BLOOD ORIGIN
Monday, December 26
TREASON
Wednesday, December 28
The Circle Season 5
Thursday, December 29
Rise of Empires Season 2
Friday, December 30
ALPHA MALES
Chicago Party Aunt Season 2
Secrets of Summer Season 2
Saturday, December 31
LADY VOYEUR
Returning Netflix Show Premiere Dates TBD
There are still plenty of great returning Netflix series (and some newcomers) expected to be released at some point in 2022.

Army of the Dead: Lost Vegas
The Fall Of The House Of Usher
Grace And Frankie Season 7 Part 2
I Am Georgina
Locke And Key Season 3
Magic: The Gathering
Yeh Kaali Kaali Aankhen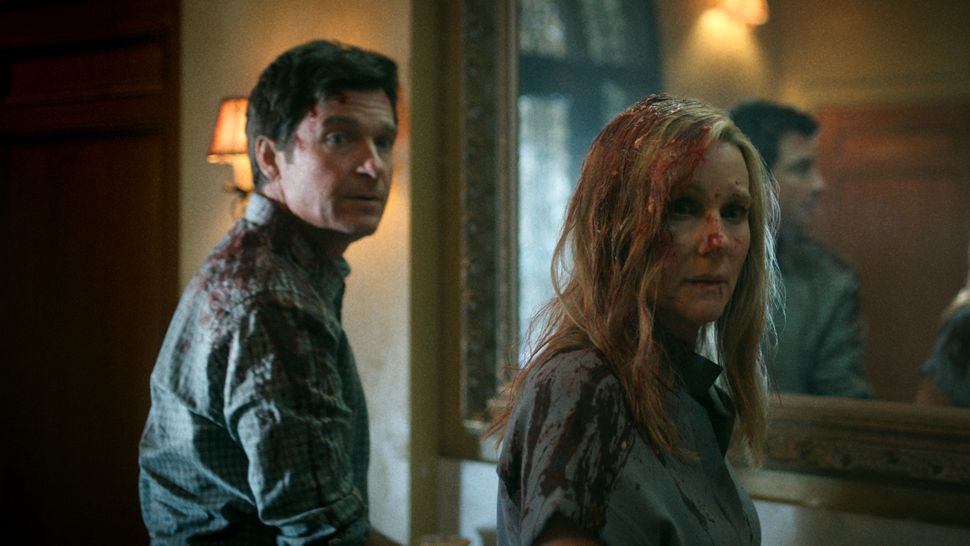 January 2022 Netflix Premieres
Netflix isn't wasting any time with its offering of original series in January 2022, especially with the long-awaited debut of the first set of episodes from Ozark Season 4 (the second half will follow later in the year). The first month of the year will also see the debut of Getting Curious with Jonathan Van Ness, the streaming adaptation of the Queer Eye host's popular podcast.
Saturday, January 1
The Hook Up Plan Season 3
Tuesday, January 4
ACTION PACK
Wednesday, January 5
REBELDE
Thursday, January 6
The Club Season 2
Friday, January 7
HYPE HOUSE
Johnny Test Season 2
Monday, January 10
Undercover Season 3
Thursday, January 13
CHOSEN
THE JOURNALIST
Friday, January 14
After Life Season 3
ARCHIVE 81
THE HOUSE
Tuesday, January 18
MIGHTY EXPRESS: TRAIN TROUBLE
Wednesday, January 19
El Marginal Season 4
HEAVENLY BITES: MEXICO
JUANPIS GONZÁLEZ: THE SERIES
Too Hot to Handle Season 3
Thursday, January 20
MIDNIGHT ASIA: EAT, DANCE, DREAM
Friday, January 21
Ozark Season 4 Part 1
Pokémon Master Journeys: The Series Season 2
SUMMER HEAT
Saturday, January 25
Ada Twist, Scientist Season 2
Monday, January 27
FRAMED! A SICILIAN MURDER MYSTERY
Tuesday, January 28
ANGRY BIRDS: SUMMER MADNESS
FERIA: THE DARKEST LIGHT
GETTING CURIOUS WITH JONATHAN VAN NESS
IN FROM THE COLD
THE WOMAN IN THE HOUSE ACROSS THE STREET FROM THE GIRL IN THE WINDOW
February 2022 Netflix Premieres
The second month of 2022 will debut of Love is Blind: Japan as well as the return of Sweet Magnolias for a second season. Expect to hear more about the slate of February Netflix TV show premiere dates in the near future.
Wednesday, February 1
Gabby's Dollhouse Season 4
Raising Dion Season 2
Thursday, February 2
Dark Desire Season 2
MeatEater Season 10 (Part 2)
Friday, February 3
FINDING OLA
Kid Cosmic Season 3
MURDERVILLE
Saturday, February 4
Sweet Magnolias Season 2
Tuesday, February 8
CHILD OF KAMIARI MONTH
LOVE IS BLIND JAPAN
Wednesday, February 9
Catching Killers Season 2
Disenchanted Part 4
IDEIAS À VENDA
Thursday, February 10
UNTIL LIFE DO US PART
Friday, February 11
INVENTING ANNA
Love Is Blind Season 2
Toy Boy Season 2
Saturday, February 12
FORECASTING LOVE AND WEATHER TWENTY FIVE TWENTY ONE
Monday, February 14
DEVOTION, A STORY OF LOVE AND DESIRE
FISHBOWL WIVES
Tuesday, February 15
Ridley Jones Season 3
Wednesday, February 16
Swap Shop Season 2
Thursday, February 17
YOUNG WALLANDER: KILLER'S SHADOW
Friday, February 18
THE CUPHEAD SHOW!
Space Force Season 2
Tuesday, February 22
CAT BURGLAR
Friday, February 25
BACK TO 15 MERLÍ
SAPERE AUDE
VIKINGS: VALHALLA
March 2022 Netflix Premieres
The third month of 2022 will see the long-awaited premiere of Bridgerton's second season. You can also expect to see some engaging true crime documentary series, which seems to have become the bread and butter of Netflix's non-fiction offerings as of late.
Wednesday, March 2
SAVAGE RHYTHM
Thursday, March 3
He-Man and the Masters of the Universe Season 2
MIDNIGHT AT THE PERA PALACE
The Parisian Agency: Exclusive Properties Season 2
Power Rangers Dino Fury Season 2
Friday, March 4
LIES AND DECEIT
MAKING FUN
PIECES OF HER
Tuesday, March 8
An Astrological Guide for Broken Hearts Season 2
LAST ONE STANDING
Wednesday, March 9
THE ANDY WARHOL DIARIES
BYRON BAES
QUEER EYE GERMANY
The Last Kingdom Season 5
Thursday, March 10
Karma's World Season 2
KOTARO LIVES ALONE
LOVE, LIFE & EVERYTHING IN BETWEEN
Friday, March 11
Formula 1: Drive to Survive Season 4
LIFE AFTER DEATH WITH TYLER HENRY
ONCE UPON A TIME.. HAPPILY NEVER AFTER
Tuesday, March 15
TEAM ZENKO GO
Wednesday, March 16
PEDAL TO METAL
BAD VEGAN: FAME. FRAUD. FUGITIVES
HEI$T: THE GREAT ROBBERY OF BRAZIL'S CENTRAL BANK
Thursday, March 17
SOIL
Friday, March 18
ALESSANDRO CATTELAN: ONE SIMPLE QUESTION
Animal Season 2
CRACOW MONSTERS
ETERNALLY CONFUSED AND EAGER FOR LOVE
HUMAN RESOURCES
IS IT CAKE?
Light the Night Part 3
STANDING UP
Top Boy Season 2
YOUNG, FAMOUS & AFRICAN
Tuesday, March 22
THE PRINCIPLES OF PLEASURE
Friday, March 25
Bridgerton Season 2
TRANSFORMERS: BOTBOTS
Tuesday, March 29
THERMAE ROMAE NOVAE
Mighty Express Season 6
Thursday, March 31
SUPER PUPZ
April 2022 Netflix Premieres
Not a whole lot has been announced for Netflix's April 2022 offerings, but we will see the return of Ultraman.
Wednesday, April 6
GREEN MOTHERS' CLUB JIMMY SAVILE: A BRITISH HORROR STORY THE ULTIMATUM: MARRY OR MOVE ON
Thursday, April 7
RETURN TO SPACE
SENZO: MURDER OF A SOCCER STAR
Friday, April 8
DIRTY LINES
Green Eggs and Ham Season 2
Tiger & Bunny Season 2
Saturday, April 9
MY LIBERATION NOTES
OUR BLUES
Tuesday, April 12
HARD CELL
THE CREATURE CASES
Wednesday, April 13
Almost Happy Season 2
OUR GREAT NATIONAL PARKS
SMOTHER-IN-LAW
Thursday, April 14
Ultraman Season 2
Friday, April 15
ANATOMY OF A SCANDAL
HEIRS TO THE LAND
MAI
Tuesday, April 19
BATTLE KITTY
Pacific Rim: The Black Season 2
Wednesday, April 20
THE MARKED HEART
Russian Doll Season 2
YAKAMOZ S-245
Thursday, April 21
HE'S EXPECTING
Friday, April 22
HEARTSTOPPER
Selling Sunset Season 5
THE SEVEN LIVES OF LEA
Wednesday, April 27
BULLSH*T THE GAME SHOW
Friday, April 29
Grace and Frankie Season 7
Ozark Season 4 Part 2
May 2022 Netflix Premieres
Netflix subscribers will be able to go back to Hawkins, Indiana, in May 2022 when the first half of Stranger Things Season 4 makes its debut.
Monday, May 2
Octonauts: Above & Beyond Season 2
Wednesday, May 4
The Circle Season 4
El Marginal Season 5
MELTDOWN: THREE MILE ISLAND
Summertime Season 3
Thursday, May 5
BLOOD SISTERS
CLARK
THE PENTAVERATE
Friday, May 6
THE SOUND OF MAGIC
WELCOME TO EDEN
Monday, May 9
GHOST IN THE SHELL: SAC_2045 SUSTAINABLE WAR
Tuesday, May 10
Workin' Moms Season 6
42 DAYS OF DARKNESS
Brotherhood Season 2

Thursday, May 12
MAVERIX
SAVAGE BEAUTY
Monday, May 16
VAMPIRE IN THE GARDEN
Tuesday, May 17
The Future Diary Season 2
Wednesday, May 18
LOVE ON THE SPECTRUM U.S.
Who Killed Sara? Season 3
Thursday, May 19
THE BOSS BABY: BACK IN THE CRIB
THE G WORD WITH ADAM CONOVER
Insiders Season 2
Friday, May 20
Love, Death & Robots: Volume 3
WRONG SIDE OF THE TRACKS
Monday, May 23
Ghost in the Shell: SAC_2045 Season 2
SEA OF LOVE
Wednesday, May 25
Somebody Feed Phil Season 5
Thursday, May 26
Pokémon Master Journeys: The Series: Part 3
Friday, May 27
Stranger Things Season 4 Part 1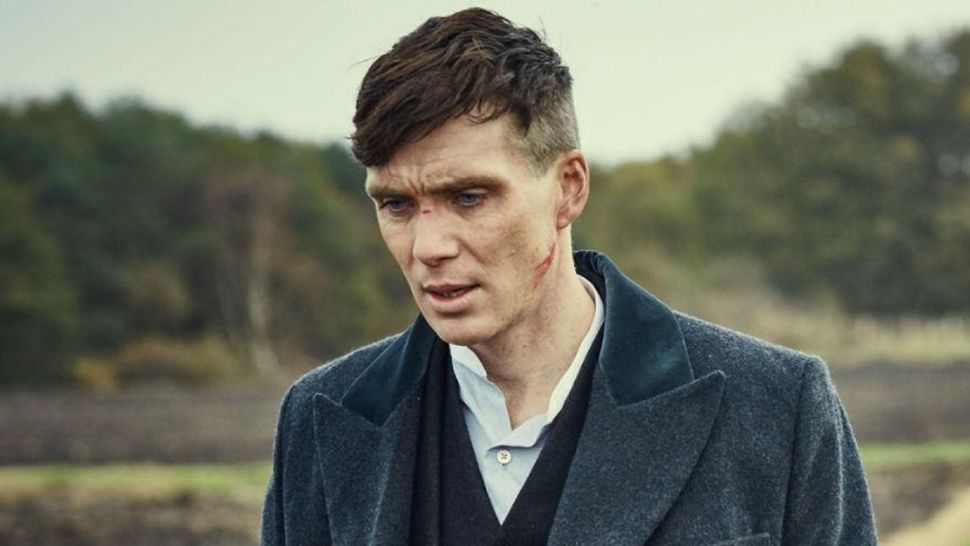 June 2022 Netflix Premieres
Fans of the acclaimed crime drama series Peaky Blinders will have reason to celebrate in June 2022 as the show's sixth season is set to debut.
Thursday, June 2
BORGEN - POWER & GLORY
Friday, June 3
AS THE CROW FLIES
Floor Is Lava Season 2
MR. GOOD: COP OR CROOK?
THE PERFECT MOTHER
TWO SUMMERS
Monday, June 6
Action Packed Season 2
Wednesday, June 8
BABY FEVER
Thursday, June 9
RHYTHM + FLOW FRANCE
Friday, June 10
FIRST KILL
INTIMACY
Peaky Blinders Season 6
Saturday, June 11
CHARLIE'S COLORFORMS CITY: MIGHTY MOVIE ADVENTURES
CHARLIE'S COLORFORMS CITY: MISS WEATHER AND FRIENDS
Wednesday, June 15
GOD'S FAVORITE IDIOT
IRON CHEF: QUEST FOR AN IRON LEGEND
MALDIVAS
The War Next Door Season 2
Thursday, June 16
Karma's World Music Videos Season 2
Love & Anarchy Season 2
Friday, June 17
She Season 2
YOU DON'T KNOW ME
Saturday, June 18
ALCHEMY OF SOULS
SPRIGGAN
Tuesday, June 21
THE FUTURE OF
Wednesday, June 22
The Umbrella Academy Season 3
Thursday, June 23
FIRST CLASS
QUEEN
Friday, June 24
Angry Birds: Summer Madness Season 2
MAN VS BEE
MONEY HEIST: KOREA - JOINT ECONOMIC AREA
Monday, June 27
CAFE MINAMDANG
Wednesday, June 29
EXTRAORDINARY ATTORNEY WOO
PIRATE GOLD OF ADAK ISLAND
The Upshaws Season 2 Part 1
Thursday, June 30
Sharkdog Season 2
July 2022 Netflix Premieres
The penultimate season of Stranger Things is the first Netflix show to be announced for July 2022
Friday, July 1
Stranger Things Season 4 Part 2
Wednesday, July 6
Control Z Season 2
KING OF STONKS
UNCLE FROM ANOTHER WORLD
Thursday, July 7
Karma's World Season 3
Friday, July 8
BOO, BITCH
Capitani Season 2
HOW TO BUILD A SEX ROOM
THE LONGEST NIGHT
Tuesday, July 12
HOW TO CHANGE YOUR MIND
Wednesday, July 13
Big Timber Season 2
HURTS LIKE HELL
Sintonia Season 3
Thursday, July 14
RESIDENT EVIL
Friday, July 15
ALBA
COUNTRY QUEEN
FARZAR
MOM, DON'T DO THAT!
REMARRIAGE & DESIRES
Sunday, July 17
StoryBots: Laugh, Learn, Sing: Collection 2: Learn to Read
Wednesday, July 20
Bad Exorcist Season 1-2 Virgin River Season 4
Thursday, July 21
Jurassic World Camp Cretaceous Season 5
Friday, July 22
Blown Away Season 2
Monday, July 25
Gabby's Dollhouse Season 5
Tuesday, July 26
DI4RIES Street Food: USA
Wednesday, July 27
Car Masters: Rust to Riches Season 4
Dream Home Makeover Season 3
Rebelde Season 2
Thursday, July 28
ANOTHER SELF KEEP BREATHING
Friday, July 29
The Beauty Queen of Jerusalem Season 2
FANÁTICO UNCOUPLED
August 2022 Netflix Premieres
The long-awaited adaptation of The Sandman will find its way onto the Netflix library in August 2022.
Wednesday, August 3
Clusterf**k: Woodstock '99
Good Morning, Veronica Season 2
Thursday, August 4
LADY TAMARA
KAKEGURUI TWIN
SUPER GIANT ROBOT BROTHERS
Friday, August 5
THE SANDMAN
Monday, August 8
Team Zenko Go Season 2
Tuesday, August 9
I JUST KILLED MY DAD
Wednesday, August 10
BANK ROBBERS: THE LAST GREAT HEIST
India Matchmaking Season 2
INSTANT DREAM HOME
IRON CHEF BRAZIL
Locke & Key Season 3
SCHOOL TALES THE SERIES
Thursday, August 11
DOTA: Dragon's Blood Book 3
STAY ON BOARD: THE LEO BAKER STORY
Friday, August 12
A MODEL FAMILY
Never Have I Ever Season 3
Monday, August 15
DEEPA & ANOOP
Tuesday, August 16
Untold Volume 2
Wednesday, August 17
HIGH HEAT
Junior Baking Show Season 6
UNSUSPICIOUS
Thursday, August 18
He-Man and the Masters of the Universe Season 3
INSIDE THE MIND OF A CAT
TEKKEN: BLOODLINE
Friday, August 19
The Cuphead Show! Part 2
ECHOES
THE GIRL IN THE MIRROR
Glow Up Season 4
KLEO
Tuesday, August 23
CHAD AND JT GO DEEP
Wednesday, August 24
LOST OLLIE
MO
QUEER EYE: BRAZIL
RUNNING WITH THE DEVIL: THE WILD WORLD OF JOHN MCAFEE
SELLING THE OC
UNDER FIRE
Thursday, August 25
Angry Birds: Summer Madness Season 3
History 101 Season 2
RILAKKUMA'S THEME PARK ADVENTURE
Friday, August 26
DRIVE HARD: THE MALOOF WAY
LUDIK
Monday, August 29
Mighty Express Season 7
Tuesday, August 30
I AM A KILLER Season 3
Wednesday, August 31
CLUB AMERICA VS CLUB AMERICA
FAMILY SECRETS
September 2022 Netflix Premieres
Even though it has only been a few months since we last caught up with Johnny Lawrence and Daniel LaRusso, we're going back to Reseda in September with the arrival of Cobra Kai Season 5. But that's just the beginning of the new Netflix offerings this month...
Thursday, September 1
JoJo's Bizarre Adventure Stone Ocean Episodes 13-24 OFF THE HOOK Samurai Rabbit: The Usagi Chronicles Season 2
Friday, September 2
BUY MY HOUSE
DATED AND RELATED
DEVIL IN OHIO
Fabulous Lives of Bollywood Wives Season 2
FAKES YOU'RE NOTHING SPECIAL
Saturday, September 3
LITTLE WOMEN
Monday, September 5
Cocomelon Season 6
ONCE UPON A SMALL TOWN
Wednesday, September 7
Chef's Table: Pizza
Thursday, September 8
ENTRAPPED
Friday, September 9
Cobra Kai Season 5
Merlí. Sapere Aude Season 2
NARCO-SAINTS
Monday, September 12
Ada Twist, Scientist Season 3
Wednesday, September 14
EL REY, VICENTE FERNÁNDEZ
HEARTBREAK HIGH
THE LØRENSKOG DISAPPEARANCE
Thursday, September 15
Dogs in Space Season 2
Friday, September 16
THE BRAVE ONES DRIFTING HOME
Fate: The Winx Saga Season 2
Love Is Blind: After the Altar Season 2
SANTO
Monday, September 19
Go Dog Go Season 3
Wednesday, September 21
DAHMER - MONSTER: THE JEFFREY DAHMER STORY
DESIGNING MIAMI IRON CHEF MEXICO
Thursday, September 22
Karma's World Season 4
Snabba Cash Season 2
THAI CAVE RESCUE
Friday, September 23
THE GIRLS AT THE BACK
Jamatra - Sabka Number Ayega Season 2
POKÉMON: THE ARCEUS CHRONICLES
Monday, September 26
My Little Pony: Make Your Mark Chapter 2
Wednesday, September 28
Inside the World's Toughest Prisons Season 6
Too Hot to Handle: Brazil Season 2
Thursday, September 29
THE EMPRESS
Friday, September 30
Floor is Lava Season 3
HUMAN PLAYGROUND
October 2022 Netflix Premieres
October, aka the spookiest month of the year, brings with it the long-awaited arrival of Guillermo Del Toro's Cabinet of Curiosities, the new anthology series from the visionary filmmaker behind movies like Pan's Labyrinth, The Shape of Water, and Nightmare Alley. And don't forget, Mike Flanigan's The Midnight Club also makes its debut ahead of Halloween.
Sunday, October 2
FOREVER QUEENS
Monday, October 3
Chip and Potato Season 4
Wednesday, October 5
Bling Empire Season 3
HIGH WATER
Nailed It Season 7
THE FIGHT FOR JUSTICE: PAOLO GUERRERO
THE TRAPPED 13: HOW WE SURVIVED THE THAI CAVE
Friday, October 7
Derry Girls Season 3
GLITCH
MAN ON PAUSE
THE MIDNIGHT CLUB
THE MOLE
Tiger & Bunny Season 2 Part 2
Tuesday, October 11
THE CAGE
Wednesday, October 12
BELASCOARÁN, PI
EASY-BAKE BATTLE
WILD CROC TERRITORY
Thursday, October 13
Dead End: Paranormal Park Season 2
EXCEPTION
THE PLAYLIST
SUE PERKINS: PERFECTLY LEGAL
Friday, October 14
BLACK BUTTERFLIES
EVERYTHING CALLS FOR SALVATION
HOLY FAMILY
Mismatched Season 2
TAKE 1
Saturday, October 15
UNDER THE QUEEN'S UMBRELLA
Tuesday, October 18
Somebody Feed Phil Season 6
Unsolved Mysteries Season 3
Wednesday, October 19
Love Is Blind Season 3
NOTRE-DAME
Friday, October 21
28 DAYS HAUNTED
Barbarians Season 2
FROM SCRATCH
HIGH: CONFESSIONS OF AN IBIZA DRUG MULE
Tuesday, October 25
GUILLERMO DEL TORO'S CABINET OF CURIOSITIES
Thursday, October 27
DUBAI BLING
Family Reunion Season 5
Friday, October 28
THE BASTARD SON AND THE DEVIL HIMSELF
Big Mouth Season 6
DRINK MASTERS
I AM A STALKER
IF ONLY
MY ENCOUNTER WITH EVIL
Saturday, October 29
Deadwind Season 3
November 2022 Netflix Premieres
Following a two-year break, Netflix's royal drama, The Crown, returns to the streaming service in early November.
Tuesday, November 1
THE FINAL SCORE Gabby's Dollhouse Season 6 Young Royals Season 2
Thursday, November 3
BLOCKBUSTER The Dragon Prince Season 4
Friday, November 4
BUYING BEVERLY HILLS
THE FABULOUS
Manifest Season 4 Part 1
Monday, November 7
Deepa and Anoop Season 2
Tuesday, November 8
BEHIND EVERY STAR
Wednesday, November 9
The Crown Season 5
Thursday, November 10
LOVE NEVER LIES: DESTINATION SARDINIA
Warrior Nun Season 2
Friday, November 11
Down to Earth with Zac Efron Season 2
Monday, November 14
TELETUBBIES
Tuesday, November 15
RUN FOR THE MONEY
Wednesday, November 16
MIND YOUR MANNERS
Thursday, November 17
1899
Dead to Me Season 3
Friday, November 18
The Cuphead Show! Part 3
Elite Season 6
THE GREAT BRITISH BAKING SHOW: HOLIDAYS Season 5
Inside Job Part 2
REIGN SUPREME
SOMEBODY
Monday, November 21
My Little Pony: Make Your Mark Season 3
STORYBOTS: ANSWER TIME
Wednesday, November 23
ECHO 3
PITCH PERFECT: BUMPER IN BERLIN
THE UNBROKEN VOICE
WEDNESDAY
Thursday, November 24
FIRST LOVE
Friday, November 25
Blood and Water Season 3
Wednesday, November 30
SNACK VS. CHEF
This is currently everything we know about the 2022 Netflix TV show premiere dates. If you are looking for even more action on the small screen, check out CinemaBlend's 2022 TV schedule for all the new and returning shows coming out.
Your Daily Blend of Entertainment News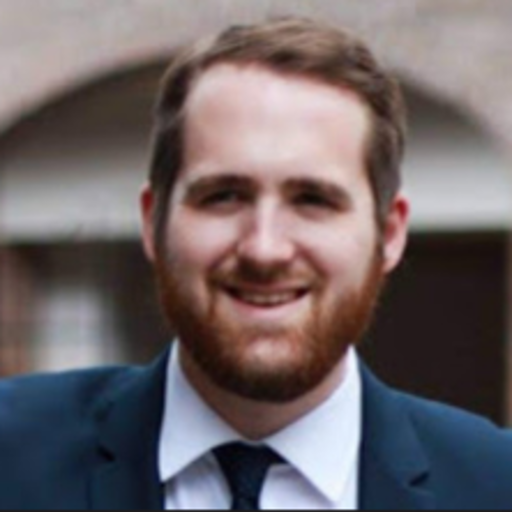 Philip grew up in Louisiana (not New Orleans) before moving to St. Louis after graduating from Louisiana State University-Shreveport. When he's not writing about movies or television, Philip can be found being chased by his three kids, telling his dogs to stop barking at the mailman, or yelling about professional wrestling to his wife. If the stars properly align, he will talk about For Love Of The Game being the best baseball movie of all time.