Ozark Season 4: 9 Quick Things We Know About The Netflix Show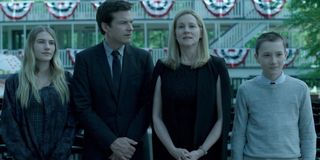 Criminals, the Byrde family, and fans are super excited for Ozark Season 4. Ozark Season 3 ended with a bang, so we can only imagine what's next for Marty (Jason Bateman), Wendy (Laura Linney), and the rest of the characters. Ozark is one of Netflix's most popular and successful series, which likely means the streaming service and the team behind the show want to give fans plenty to talk about in Season 4.
Many Ozark fans may be still processing that whirlwind that was Season 3, and all the big dramatic moments, but Ozark Season 4 will be here quicker than Marty and Wendy can assassinate someone, so let's explore some things that we know about the upcoming season.
This Is The Final Season Of Ozark
In June 2020, when Netflix made the official announcement of Ozark's renewal, the streaming company also told viewers that this would be the final season. Ozark showrunner Chris Mundy released a statement that said the series and Netflix hoped to reach a conclusion that was satisfying.
Mundy spoke with Entertainment Weekly following the Ozark Season 3 finale and shared this tidbit about a possible Season 4,
I think it's safe to assume that Ozark's final season will deal with the Byrdes facing major consequences for their actions over the last three seasons, and whether that means death, jail time, or taking on new identities and moving to another country.
Ozark Season 4 Will Have 14 Episodes
The Ozark Season 4 renewal announcement also revealed that this final season would be supersized. Instead of the usual 10 episodes, this one would have 14 episodes to wrap up the Byrde's saga.
In August 2020, Awards Focus interviewed Chris Mundy and he shared that the Ozark team and Netflix hadn't made a decision yet on how to split up the 14 episodes. So there was no set time on whether fans would have to wait a few months or a whole year for the final seven episodes. Mundy also revealed that because the fans would experience the season in two halves, it was a bit tricky for the writers. Both halves need to please the viewers and leave them wanting more in the first half, but also fit with the overall final story arc.
Mundy also spoke with GoldDerby and revealed a little more about the breakdown of the two-part final season. He stated that in the writers' room, they're treating it like two seasons. He said it's still a complete season but Mundy wanted to end Ozark Season 4, Episode 7 in a way and begin Season 4, Episode 8 in another way that respects that people will view them months apart.
The Main Cast Of Ozark Will Return
In Deadline's Ozark Season 4 renewal article, it listed the cast members set to return. Basically, all the main characters who remained alive at the end of Season 3 will be back (and maybe one that didn't). The Ozark Season 4 returning cast includes:
Jason Bateman as Marty Byrde
Laura Linney as Wendy Byrde
Julia Garner as Ruth Langmore
Sofia Hublitz as Charlotte Byrde
Skylar Gaertner as Jonah Byrde
Charlie Tahan as Wyatt Langmore
Lisa Emery as Darlene Snell
I can't wait to see how the Ozark team concludes each character's story.
Ozark Season 4's Production Was Set To Begin In November 2020
In August 2020, Jason Bateman revealed in an interview with Indiewire that Ozark Season 4 had a production start date of November 9, 2020. He stated that he was confident that the crew could follow all the protocols and guidelines to keep everyone safe and healthy and begin production.
Ozark is filmed outside Atlanta, so Bateman spoke about expecting to have positive test results weekly and said "it's going to be challenging," but he was still excited to get back to working on the Ozark, even if that meant repeat halts of production due to COVID-19 positive results.
The main cast haven't posted on social media about whether production has officially begun but that could be because they're trying to keep everything as secretive as possible about Ozark Season 4.
The Final Season Of Ozark Will Film In 40 Different Locations
Kemps Film TV Video (KFTV) revealed exclusively that Ozark Season 4 plans to film in 40 different locations. The site got an exclusive from Wesley Hagan, who is the location manager of Ozark. He disclosed that the first block of the filming takes place over 38 days, and 30 of those filming days will be shot in 40 different locations.
Hagan and KFTV noted the difficulty that the cast and crew may face filming in so many locations during this global pandemic, like having to have the crew isolated for 14 days before traveling to a new place and a limit on the number of people who can be in the production van.
The First Two Episodes Of Ozark Season 4 Will Not Be Directed by Jason Bateman
It's Ozark tradition for Jason Bateman to direct the first two episodes of the season. He has done this every season so far, but Season 4 will be different. Bateman revealed to Indiewire (in the same article as mentioned above) that he won't be directing the first two episodes of Ozark Season 4 and he might not direct any episodes this season. Because of all the COVID-19 protocols and his responsibility to the cast and crew, he thought that it didn't seem responsible to act and direct this season.
Jason Bateman wears many hats on Ozark, director, executive producer, and actor, so stepping back from the directing seat likely won't lessen his workload but it will help the series keep production running.
Jason Bateman Knows How Ozark Ends
In a different piece of Indiewire's interview with Jason Bateman, the Ozark actor revealed that he actually knows how the story ends. He stated that he knows "where everything is going to end." However, Bateman revealed that he doesn't know the full picture yet.
Whatever is in store for the final season, we believe that Wendy and Marty will especially have to deal with the consequences of their actions.
Ozark's Endgame Was Set Up As Early As Season 2
In the same GoldDerby interview, Mundy revealed that the writers started setting up the plans for the end game in early Season 2, and you can see hints of it in that season onward. Ozark's showrunner also revealed that season three did "quite a bit" of setting up the plans for the final season.
Mundy didn't expand any detail on how Ozark Season 2 hints toward the endgame, but sleuths can probably go back and look for clues of what is to come for the final season.
The First Ten Episodes Of Ozark Season 4 Were Written By August
Mundy mentioned to GoldDerby that the writer's room, which had been meeting over Zoom, were working on the eleventh episode at the time of that interview. GoldDerby's interview with Chris Mundy was conducted in August. So likely by November, the Ozark writing team had all fourteen episodes ready to shoot.
It's unclear when Ozark Season 4 will be released on Netflix, but we're hoping to see the first seven episodes sometime in 2021. The first three seasons of Ozark are currently available to stream on Netflix.
Your Daily Blend of Entertainment News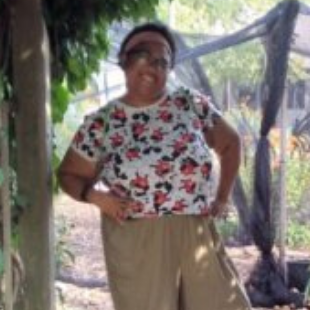 Spent most of my life in various parts of Illinois, including attending college in Evanston. I have been a life long lover of pop culture, especially television, turned that passion into writing about all things entertainment related. When I'm not writing about pop culture, I can be found channeling Gordon Ramsay by kicking people out the kitchen.