Netflix's That '90s Show: 6 Things We Want From Season 2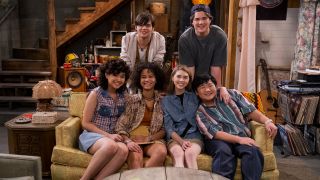 (Image credit: Netflix)
Last month, Netflix subscribers were delivered That '90s Show, which chronicled Leia Forman's adventures in Point Place, Wisconsin in the summer of 1995. Although it initially received fairly mixed critical reception, clearly enough people were all alright with the spinoff to That '70s Show (which can be streamed with a Peacock subscription) in the long run, because at the beginning of the month, Netflix ordered a second season. Not only that, That '90s Show Season 6 will consists of 16 episodes, six more than this predecessor received.
So if you enjoyed Leia Forman getting into shenanigans with Gwen, Jay, Ozzie, Nikki and Nate while living with her grandparents, good news, she'll do so again in the summer of 1996. Needless to say it'll be a long time until we get plot details about this sophomore outing, but there are already plenty of things I want to see in this next round of episodes, including some more direct ties to the That '70s Show days. But first, let's address the big cliffhanger that Season 1 ended on.
A Quick Wrap-Up To Leia And Nate's Season 1 Twist
Although Jay briefly wanted to break up with Leia towards the end of the That '90s Show Season 1 because she was going back home when the summer was finished, by the end of the finale, he decided to stick with the relationship and give long distance a try. However, Leia and Jay being together is now complicated by Leia and Nate kissing each other, which Nate's sister Gwen knows about, but not Jay or Nate's girlfriend Nikki. This kiss made for a nice bit of drama to leave off with Season 1, but when Season 2 begins, let's not spend a lot of time dealing with this twist. Unless the writers want to try pairing Leia and Nate as a serious pairing, let's just wrap this up in the Season 2 premiere and continue along with Leia and Jay being an item. There's no need to spend a lot of time in Season 2 dealing with this bit of relationship drama.
More Time With Michael Kelso And Jackie Burkhart
The big twist at the end of That '90s Show's first episode was that Jay is the son of Ashton Kutcher's Michael Kelso and Mila Kunis' Jackie Burkhart, with both characters stopping by the Forman household. Fans were happy to see these two back together (although Mila Kunis thinks Jackie should have stayed with Fez), and Kutcher was delighted to be working with Kurtwood Smith and Debra Jo Rupp again, not to mention that now he and Kunis were acting together as a married couple rather than just standard co-workers/friends. Unfortunately, that cameo in the pilot was all we saw of Jay's parents, so in That '90s Show Season 2, let's see them in multiple episodes with their son! I'm not expecting Kutcher and Kunis to become main cast members, but it'd be nice to see them roughly as much as we saw Fez in Season 1.
Acknowledgement Of What Happened To Hyde And Laurie
Although That '90s Show featured a lot of familiar faces from That '70s Show, there were two notable characters from the original show both absent in Season 1: Steven Hyde and Laurie Forman. With Danny Masterson having been charged with multiple counts of rape (his case was declared a mistrial last November, and the retrial is set for late March) and Laurie's original actress, Lisa Robin Kelly, passing away in 2013 (Eric's sister was later played by Christina Moore), don't expect to see either character ever pop up in That '90s Show. Even so, the Netflix (opens in new tab) series should at least throw in some mention about what's happened to Hyde and Laurie, namely why they're not in Point Place, so that's not an ever-lingering mystery floating around.
More Cameos From '90s Celebrities
One of That '90s Show's pleasant surprises was Brian Austin Green appearing in Leia's Beverly Hills, 90210-filtered fantasy as David Silver, his character from the teen drama that ran for 10 seasons. That '90s Show Season 2 should keep that going and then some! Bring in more celebrities who were all the rage in the 1990s, whether it be as themselves or playing characters who live in Point Place. For instance, if the show wants to play around with wrestling, why not bring in Paul Wight, a.k.a. Big Show, who went by The Giant back and had his own Netflix show for a bit?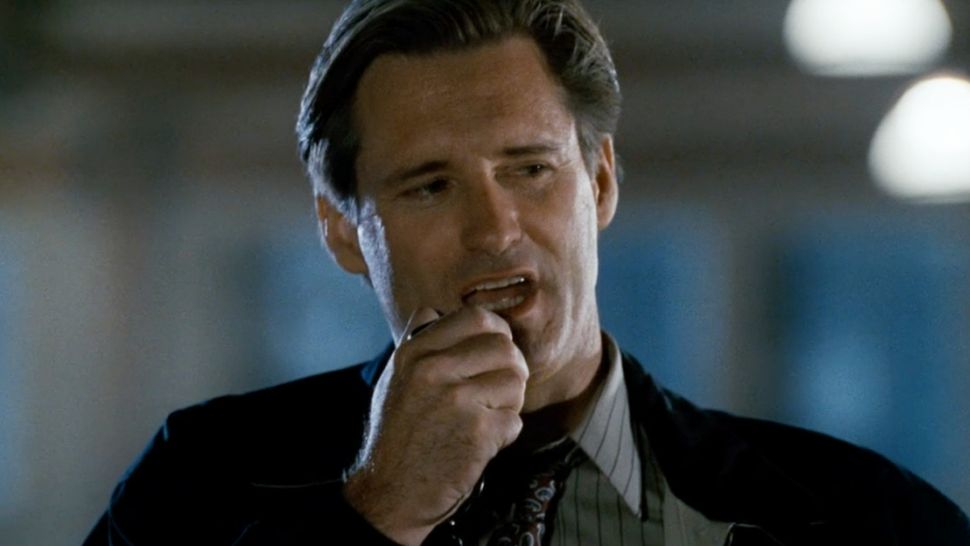 Talk More About '90s Historical/Pop Culture Events
That '90s Show did a decent job of peppering in '90s references, including with its video store selection (although there were some jarring chronological errors there). Still, Season 2 could kick things up a few notch with making this show feel even more at home in the final decade of the 20th century. For example, Point Place, Wisconsin isn't too far away from Chicago, so reference that city's basketball team, the Bulls, which was having one hell of a run back then with Michael Jordan leading the charge. Movie-wise, let's have an episode that pays tribute to a hit from the summer of '96, like The Cable Guy or Independence Day.
Bring Back One Of Fez's Old Girlfriends
Fez and Jackie ultimately weren't meant to be, but for a few episodes in That '90s Show, we watched Wilmer Valderrama's character dating Sherri Runck, Gwen and Nate's mom. By the end of the season, Fez and Sherri's relationship was back on solid ground once the conflict with Jim Rash's Fenton was resolved, but there's another way a wrench can be thrown into these particular works. In That '70s Show Season 3, Fez dated Allison Munn's Caroline, and it wasn't too long until he and his friends realized how she was a jealous and unstable mess. Caroline and Fez briefly got back together in Season 8, but her demeanor hadn't changed whatsoever. It could be amusing for Caroline to briefly pop back into Fez's life in That '90s Show Season 2, and though she's older, she still hasn't mellowed out.
It's hard to say right now when That '90s Show Season 2 will premiere, but hopefully some, if not all of these ideas are implemented into the next batch of episodes. While we wait for news about what the next season will deliver, take a look through the best shows to binge watch on Netflix right now.
Your Daily Blend of Entertainment News
Connoisseur of Marvel, DC, Star Wars, John Wick, MonsterVerse and Doctor Who lore. He's aware he looks like Harry Potter and Clark Kent.